Cambridgeshire minor injuries units reprieved following public outcry
New model to be piloted in spring involves expanding units to take pressure off A&Es
Move comes despite leaked CCG paper last year saying closures represented "only realistic option"
Three Cambridgeshire minor injuries units threatened with closure could be reprieved and even expanded, following public outcry about the potential service downgrades.
Units in Ely, Wisbech and Doddington were reportedly considered for closure by commissioners last year, sparking fury from residents and MPs. They will now be developed into "local urgent care service" hubs in a pilot project in the spring.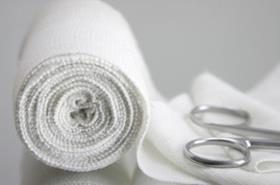 Cambridgeshire and Peterborough Clinical Commissioning Group's February board papers said closures were still an option in the longer term but no decisions would be made until the results of the pilot were established.
The potential upgrade is a significant change of tact from earlier plans. A CCG report leaked to the BBC in July 2016 said the MIUs were popular with patients but not cost effective and that closures were the "only realistic option" for the services.
The CCG is now pinning its hopes on the new model taking the pressure off the county's three overstretched accident and emergency departments. Questions were raised by local sources, speaking to HSJ, about how the new model will be funded.
An appendix to the board paper said: "The intention is to complement the nurse practitioner capability and capacity with GP expertise. This will widen the scope of patients who can be dealt with as a one-stop service, and offer an alternative for patients who might otherwise opt for A&E due to difficulties accessing general practice.
"Through links to the wider primary and community care team, the pilots will also seek to reduce the number of patients who are currently admitted to hospital with conditions which could be managed safely in local primary and community services."
Cambridgeshire and Peterborough is one of England's most financially challenged health economies and its three A&E are under significant pressure.
CCG chief officer Tracy Dowling's February board update said: "A&E performance remains challenging and we remain concerned regarding the impact this has on the quality of services provided to our local population."
Cambridge University Hospitals Foundation Trust reported it was only hitting the 95 per cent four hour waiting target 80 per cent of the time in January.
Peterborough and Stamford Hospitals FT and Hinchingbrooke Health Care Trust performed even worse, slumping to 76 per cent and 75 per cent respectively.
South East Cambridge MP Lucy Frazer wrote in a local newspaper article: "As with any pilot, we can't yet know the outcome but what we do know is that our voice has been heard loud and clear and that the raising of local concern over the reduction or closure of Ely minor injuries unit has, thanks to the efforts of so many individuals coming together, made a difference.
"The intention [of the new model] is to add GP expertise to the current MIU model, which is a nurse only led service. Having GPs onsite will broaden the range of patients and conditions which can be seen and treated locally and, consequently, all being well, reduce the strain on A&E departments. The pilot stage will, of course, inform future decisions as to the best way forward."
Emma Watson, who set up the Save Ely's Minor Injury Unit Facebook campaign group, told HSJ: "There has been a groundswell of public support for our MIUs since the news was leaked that they were under threat.
"I cannot speak for everyone but I personally believe that the proposals for the pilot appear at first sight to make sense.
"As I understand it, streamlining services will enable staff at the MIU to use a broader range of their skills; it will provide convenient access for residents; and it will be more cost effective in the long run. I am in regular contact with the CCG in order to keep the community abreast of developments."
Source