COMMISSIONING: A £270m community services contract between Virgin Care and East Staffordshire Clinical Commissioning Group has been delayed for a month.
The seven year, prime provider, fixed price contract was due to begin on 1 April but has been put back until the start of May in order to "finalise arrangements".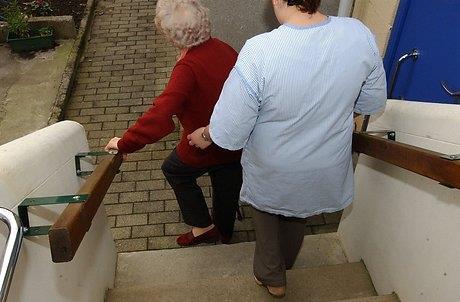 Staffordshire and Stoke-on-Trent Partnership Trust confirmed it will continue to provide community services for the CCG's population ahead of Virgin Care taking over services next month.
HSJ understands the delay has also affected the transfer of staff who were expecting to move to Virgin Care on Friday.
The Improving Lives project will see Virgin Care take on the financial risk for services from the CCG and lead on coordinating services for frail elderly patients, those with long term conditions and intermediate care. This will include the appointment of care coordinators to oversee patient pathways.
It has been designed by the CCG with the support of its 19 GP practices and is expected to cover 38,000 people with long term conditions, as well as an estimated 6,000 elderly people. It will measure performance against patient outcomes such as rate of falls, admissions into hospital, diabetes blood test management and patient mortality.
In a joint statement East Staffordshire CCG and Virgin Care said: "East Staffordshire CCG and Virgin Care have agreed to defer the start of the Improving Lives contract until 1 May 2016 while we finalise arrangements.
"Patients are assured that they will continue to receive services as they do now and should continue to attend appointments. Staff who will be transferring to Virgin Care are being informed of the new date of the transfer."
A statement from Staffordshire and Stoke-on-Trent Partnership Trust said it had "been working hard to ensure to a smooth transfer of services", adding: "We have been contacted by East Staffordshire CCG and have been asked if the partnership trust can provide services for a further four weeks while Virgin Care finalises arrangements.
"Obviously, the safety of our patients is paramount and therefore the trust has agreed to this to ensure people in east Staffordshire can continue to receive access to vital community services. We will continue to work with Virgin Care and East Staffordshire CCG to ensure a smooth transition on 1 May."
East Staffordshire CCG told HSJ in 2014 that it would pursue a prime provider contract model in order to tackle a predicted £10m financial black hole by 2018.
Accountable officer Tony Bruce said at the time that the CCG did not have the capacity to deliver the required integration of services, saying: "What we are talking about is supply chain management… CCGs were not set up in scale or expectation to micro-manage the interactions between different providers."
Source
Information provided to HSJ