FINANCE: Two Surrey clinical commissioning groups are set to end the 2015-16 financial year with deficits totalling over £50m.
East Surrey CCG and Surrey Downs CCG are both already subject to legal directions from NHS England after they ran up large deficits in 2014-15. However, in 2015-16 the total deficits have continued to grow and both CCGs have also failed to meet targets for QIPP savings.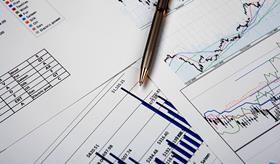 After 11 months of 2015-16 East Surrey CCG was expecting to have a £24.7m cumulative deficit, including £15.5m for 2014-15; and Surrey Downs was expecting to end the year with a £28.6m cumulative deficit, including £10.7m from the previous year. Although Surrey Downs was in line with its plans for the total deficit, it only expected to make £9.8m in QIPP savings against a plan of £12.8m.
East Surrey was only expecting to achieve 51 per cent of its planned QIPP savings and will only avoid overshooting its planned deficit by using reserves, uncommitted better care fund money and local transformation funding. Its resource limit is under £200m but it has started 2016-17 with an underlying deficit of £16.6m, increasing from £9.8m in 2014-15.
The two CCGs will face challenges in reducing their overspending in 2016-17. Surrey Downs has been allocated £10.8m more than the previous year, but restrictions on the use of this mean it should be used to reduce historic deficits, rather than being used to meet cost pressures. It has produced a plan that would deliver an in-year deficit of £7.5m but would not be compliant with rules around using the additional funding. It is also dependent on meeting a QIPP target of nearly £20m.
East Surrey has a target of a £6.9m in-year deficit, with QIPP delivery of £10.1m. NHS England intervened in December and will oversee its financial recovery plans. It intervened in Surrey Downs in August and said it would commission an independent "capability and capacity review".
An NHS England spokesperson said: "Surrey Downs CCG and East Surrey CCG both have action plans in place to make the improvements needed. We continue to support them and are reviewing their progress on an ongoing basis."
Source
CCG board papers and information provided to HSJ