COMMISSIONING: A tender process for four elective care contracts attracted just one bidder following a formal procurement process in Greater Manchester.
Heywood, Middleton and Rochdale Clinical Commissioning Group has awarded the contracts to the sole bidder, a consortium which includes the current providers Pennine Acute Hospitals Trust, Care UK and BMI.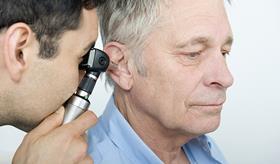 The four contracts are for a "fully integrated and joined up" service for the ear, nose and throat; gynaecology; orthopaedics; and urology elective care pathways.
A fifth contract, for some gastrointestinal problems, attracted two bidders and has been awarded to the same consortium.
The overall tender, which included the five lots, was worth £110m over five years.
The CCG said 35 expressions of interest were received and it had expected more bids. It has asked for feedback from those that expressed an interest.
Asked why the CCG had opted for a full procurement rather than redesigning the services with the existing providers, a spokeswoman said: "All options are considered to ensure the service user is in receipt of the best possible experience, the new service model has one service specification covering the entire pathway and will remove duplication…
"The redesign and subsequent tender will eliminate duplication of services, deliver efficient one stop shop assessment, diagnostics, patient decision aids and pre-op services. This service redesign and subsequent tender will put [the CCG] at the forefront of innovative, integrated elective care commissioning."
The consortium also includes Rochdale based GP Care Services.
Simon Wootton, chief officer of the CCG, said: "We were attracted by the provider partnership bid because of the potential for a seamless patient pathway in these specialty areas. This will operate as a one stop service where assessment, diagnosis, patient decision aids and direct listing and pre-op where a procedure under general anaesthetic is required will be completed in one place at one time."
The CCG said the overall tender process was estimated to cost around £20,000.
Source date
15 January 2016