Hull CCG to align entire £400m budget with local authority
CCG chief officer joins Hull City Council's corporate management team
Committee in common will approve decisions by new integrated commissioning board
A Yorkshire clinical commissioning group is aligning its entire budget with a local authority to create a strategic commissioning fund of £600m.
Hull CCG is integrating its £400m budget with Hull City Council's £200m budget for adult social care, public health and children's services.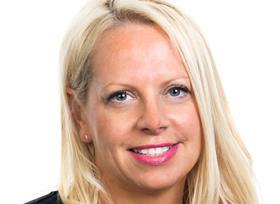 CCG chief officer Emma Latimer said the group's governing body and the coterminous local authority would retain individual accountability for their budgets in line with the Health and Social Care Act 2012.
However, the organisations will plan future spending on public health, adult social care and children's services from the perspective of an integrated financial plan and single process of prioritisation.
Ms Latimer, who has joined the council's corporate management team, said the shift was a strategic step beyond joint commissioning arrangements adopted in other areas.
"Strategic commissioning is something we haven't done very well in the NHS in the past," she said.
"Rearranging the deckchairs just looking at health will not give us the outcomes we need. We need to be different and we need to be mature enough to say that."
CCG chair Dan Roper and two senior board members will join three councillors on a new "committee in common" to approve decisions by a new integrated commissioning board, which includes CCG director Erica Daley and chief finance officer Emma Sayner.
Commissioning decisions will then be ratified separately by the CCG governing body and the council, ensuring the CCG remains accountable to NHS England.
The integrated board was launched this month and the first meeting of the committee in common takes place in May.
Hull CCG, which achieved a balanced position in line with its 2016-17 financial plan, recently agreed an aligned incentives contract with Hull and East Yorkshire Hospitals Trust, removing activity based tariff payments by results. The contract shares responsibility between the commissioner and provider for driving up standards, reducing A&E demand and easing delayed transfers of care.
Ms Latimer, who is also lead officer for the Humber, Coast and Vale sustainability and transformation partnership, believes both organisations could pool staff as well as resources in the future but said it was crucial not to get "hung up on organisational form".
She said: "We spend our lives reorganising the NHS to the detriment of patients. Form should follow function.
"My staff's skills and expertise should be used to transform the system, not bean counting and monitoring contracts or lots of KPIs that don't add value."
Other organisations in the STP footprint are holding discussions with their local authorities, with similar plans at varying stages of development, she said.
A new place based board made up of the CCG, NHS providers, the local authority, Humberside Police, voluntary organisations and Humberside Fire and Rescue will also meet every six weeks.
Chaired by council chief executive Matt Jukes, a key focus will be the creation of "inclusive growth" to maximise the economic benefits of Hull's year as City of Culture.