Chief officer of three Staffordshire CCGs says they could streamline all functions except governing body meetings
Andrew Donald says any CCG merger should be the result of "natural evolution"
Large scale organisational development work underway
STRUCTURE: The chief officer of a trio of clinical commissioning groups in Staffordshire has said that by the middle of the year they could merge virtually all of their functions.
Andrew Donald told HSJ the governing bodies of Cannock Chase, Stafford and Surrounds, and South East Staffordshire and Seisdon Peninsula CCGs could be the only functions that remain separate.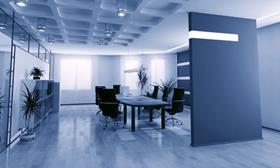 Mr Donald became the accountable officer of South East Staffordshire and Seisdon Peninsula CCG last year, in addition to his chief officer role at the two other groups.
He said any decision to fully merge the organisations, which each cover a relatively small population, would be the result of a "natural evolution".
The CCGs are currently taking part in an organisational development programme to determine how they could work more effectively together, he said.
In November, the King's Fund said that NHS commissioning must be carried out on footprints larger than those covered by CCGs currently.
The governing body of Cannock Chase CCG has discussed the prospect of merging the CCGs, according to board documents published last month.
Mr Donald said: "We're doing a big organisational development programme [examining] how the three [CCGs] work together effectively, but we still have three statutory bodies.
"One of the things we have done since last August is create a single management team across the three CCGs. So I've got a single director team and we've been able in quite a lot of ways to streamline processes so that we only do things once.
"The idea would be [that] by the time you get to the middle of this year, although you still have three statutory organisations, the only thing that happens separately is the three governing body meetings.
"It [would] reduce duplication but it's also about managing risk, because when you put our three organisations together, it's a 500,000 population with a £600m budget.
"So all of a sudden you can start to talk about how you work together to manage risk, particularly around finance.
"We've started to have the debates internally with the three governing bodies about what sort of risk pooling we could do across the three to manage activity and things like that.
"My problem with the size of many CCGs is that they're too small to manage risk."
Mr Donald added that there was currently no clear intention for the organisations to merge into one statutory body and such a move could have negative consequences on the organisations' performance.
He said: "The issue about mergers is they take people's attention away from the job and in the research, [during] 70 per cent of mergers performance goes down. We can't afford that to let that happen."
"Although the debates happen around whether to merge or not, the decision on whether the three organisations want to merge would be a decision for the governing bodies and the membership, not for me.
"NHS England aren't keen on [us doing that].
"I think we can virtually get to a point where we're holding all of the audit committees, financial performance committees, etcetera once through the three organisations.
"The driver is about [examining] how can three organisations working together on a larger footprint do more for their populations and make the money go further?"
Source
Information provided to HSJ