Largest GP federation becomes community interest company
Alexin Healthcare formed in 2013 as company limited by shares
Managing director says change in legal form should change commissioners' perceptions
COMMERCIAL: The country's largest GP federation has changed its constitution to become a community interest company.
Alexin Healthcare, which oversees 91 practices covering 796,000 patients across southern Derbyshire and eastern Staffordshire, was established in 2013 as a company limited by shares.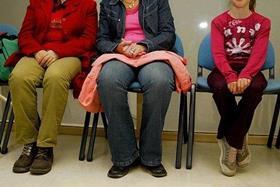 Managing director Richard Page told HSJ the organisation's constitution was changed in order to alter perceptions from commissioners that the federation was a "private sector enterprise all about money".
Mr Page also said the change would address concerns that commissioners may have had about the potential for conflicts of interest by contracting with member practices under the Alexin umbrella.
He said it was initially hoped that by setting up as a company limited by shares, Alexin would have the most flexible structure allowing it access to the NHS pension while operating on an "ethical" platform.
The firm has had some difficulty over recent years in getting commissioners to "use its skills", Mr Page added.
The federation's practices operate across the areas covered by East Staffordshire, South East Staffs and Seisdon Peninsula and Southern Derbyshire clinical commissioning groups.
Mr Page said: "We looked every which way to try and get local CCGs to use the skills of Alexin.
"[We are] nothing more than a conduit to hold contracts for primary care.
"We just felt that a community interest company would be seen not as a private sector enterprise all about money, but it would be seen more about keeping services within primary care and delivered with the ethics of the NHS, which is what Alexin has always been about."
He added: "We kept getting concerns [from commissioners] that part of the reason they may not be keen to do business with us was twofold: they felt there's possibly a stigma around things like shareholder profit and also there is this potential charge that's always faced of conflicts of interest."
"So we felt that by the creation of a not for profit community interest company that those two fundamental stumbling blocks may well be removed."
Alexin Healthcare's board said in a statement: "We hope this constitutional change will re-enforce to commissioners that Alexin is there to support and contractually represent primary care; help deliver new and integrated ways of working, and represent all that is good with the NHS."
South East Staffordshire and Seisdon Peninsula CCG chief officer Andy Donald said: "We follow procurement rules. When we procure we have a set of rules and criteria to measure any bids we receive from organisations and we would choose on the basis of the organisation who can, in the opinion of the procurement panel, meet all the criteria and can deliver high quality safe service."
Source
Information provided to HSJ and board statement
Source date
15 February 2016