Sunderland CCG searching for providers to take on temporary contracts for three GP practices
CCG failed to ensure services would be provided in six months to October 2016
Practices say CCG did not inform them clearly of procurement plans
COMMERCIAL: Commissioners in the North East are urgently searching for providers to take on three "emergency" GP surgery contracts from March, with the provision of primary care services for over 13,000 patients at risk.
Sunderland Clinical Commissioning Group placed the three services out to tender last year but failed to first ensure the services would be provided in the six months to October, when the new contract is set to start.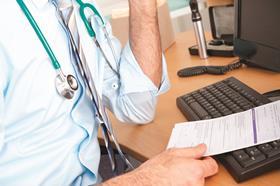 It was among the first CCGs to be granted delegated commissioning responsibilities for GP services last April.
Last autumn the CCG controversially decided to merge the three providers' contracts into one and went to the market to find a single provider to run the three practices.
They are:
Encompass GP Surgery, Washington;
Barmston Medical Centre, Washington; and
Pennywell Medical Centre, Pennywell.
The practices are all on time limited alternative provider medical services contracts that end in March.
Managers at all the practices told HSJ that prior to being informed about the merged procurement, Sunderland CCG last summer asked them to renew their contracts until September 2016.
While they were told their contracts were to be tendered, the practices were not at that stage told the contracts would be merged and taken on by one provider.
The providers agreed in principle to extend their contracts, but once they discovered the commissioners' plans to tender a merged service they all refused to extend.
The practices told HSJ the CCG's decision to procure a merged contract came as a "complete surprise".
Ashley Liston, partner at Encompass GP surgery, said he was concerned about how the new model would change care locally, the effect on staff and patients' fears about the impact on the quality of services.
The combined procurement was also criticised by local GP leaders, who fear the new arrangement will destabilise practices in an area that already has difficulty recruiting GPs.
Sunderland CCG is now searching for providers interested in taking on temporary six month contracts as an "emergency contingency plan", according to its board documents.
HSJ understands the deadline for providers to come forward was last month.
Dr Liston said: "We were strongly encouraged to extend our contract from this March to the end of September [before being told about the nature of the procurement].
"Patients are worried about losing the service they love. We envisage a massive change in the way we operate [once a new provider is found].
"The CCG is in a difficult situation of its own making, where it has gone to local providers to see if they can take on the contracts.
Dr Liston and other local sources said the CCG hoped to save at least £1m from the new tendered contract. A Sunderland CCG spokeswoman declined to comment, citing commercial confidentiality.
Roger Ford, secretary of Sunderland's local medical committee said: "Historically, Sunderland has had disproportionately high difficulties with recruitment of GPs and the situation is deteriorating rapidly again. We have repeatedly said this is not the time to destabilise existing practices."
Sunderland CCG said: "When the decision was made to tender, the CCG sought and secured agreement from both providers to extend the contract until the end of September 2016 prior to public engagement and progressing the procurement process.
"During that process we became aware that the providers had decided not to sign the contract variation to extend and therefore needed to consider alternative options.
"[The CCG] decided the procurement needed to continue and emergency arrangements would need to be put in place in the interim."
Source
Information provided to HSJ