CCG announces three possible sites for new mental health hospital in York
Possible locations include Bootham Park, Clifton Park and Haxby Road
Shortlist announced as trust opens temporary ward for adult mental health patients
Three sites have been shortlisted to be the location for a new mental health hospital in York.
Vale of York Clinical Commissioning Group is holding five public events for people the to have their say on where the new hospital should be, what services it will provide and how many beds it will have.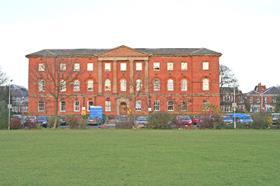 The CCG is hosting the meetings with Tees, Esk and Wear Valley Foundation Trust, which took over responsibility for mental health and learning disability services in York last October.
The trust took over the services just after Bootham Park Hospital was closed in the wake of a damning Care Quality Commission report that said it was not fit for purpose.
The closure of the psychiatric hospital meant inpatients were transferred 50 miles away to Middlesbrough. People detained under the Mental Health Act were sent to Harrogate, Northallerton or Scarborough.
Mental health patients from the city can now be admitted in York again after the trust opened a £1.2m, 24 bed temporary adult inpatient assessment and treatment unit at Peppermill Court last week.
The CCG and trust have reduced a list of 11 possible sites to the Bootham Park site, Clifton Park and Haxby Road.
Board papers from last month show the CCG plans to have the new hospital up and running by 2019.
Current proposals for the hospital include four 15 bed wards with single en-suite bathrooms – two single sex adult wards and two older peoples' wards, with one for dementia patients and the other for mental health. Each ward will have separate male and female bedrooms and day areas.
Vale of York CCG's clinical lead for mental health and learning disabilities, Louise Barker, said the new facility will bring a number of separate facilities together on one site.
She added: "We want to commission innovative care and treatment that local stakeholders say they want and their views on the location and the facility's configuration are very important."
TEWV director of operations Ruth Hill said: "Most people want to receive the care they need at home and developing services that support service users in the community is a key priority for us.
"Alongside this we want to make sure that those people who need to spend time in hospital have access to modern, state of the art facilities."
Each site will be assessed against the following suitability criteria:
land availability;
achievability of planning agreements and timescales;
accessibility;
cost and site layout; and
expansion opportunities.
After the sites are assessed and the public consultation finishes in January, the findings will be used in a final appraisal of the sites.
Source
CCG press release and board papers