Mid Yorkshire Hospitals Trust chief executive Stephen Eames is to take on the same post at the troubled North Cumbria University Hospitals Trust, in addition to his current role.
Mr Eames, who has been at Mid Yorks since 2012, will take on the new role from next week. He will initially work at North Cumbria for three days a week and Mid Yorks for two, but will move to North Cumbria in a full time capacity once a replacement has been found at Mid Yorks.
At Mid Yorks, which has also had severe finance and quality problems, he has been working to secure agreement on centralisation of services across three sites.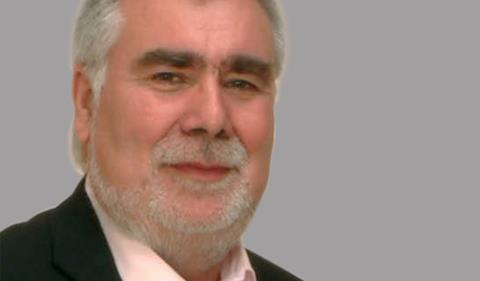 North Cumbria is part of a "success regime" programme. The trust was one of the first put in regulatory "special measures" because of care quality problems, and remains in the regime. It has huge difficulty providing safe services across a large rural area, has substantially overspent its budget in recent years and has problems securing sufficient staff.
Ann Farrar, chief executive at North Cumbria for more than three years, is to take a new role working with hospitals across Durham, Darlington and Teesside as part of their Better Health Services service change programme.
Mr Farrar said: "I have been immensely proud and privileged of what the trust has achieved over recent years and would like to thank every member of staff for their hard work, support and commitment in driving up the quality of the care and services we provide to our local communities.
"There is still, however, much to do and in light of the work that needs to take place as part of the success regime, I think it is the right time for me to move on and I have accepted a new role working with NHS hospital trusts across Durham, Darlington and Teesside as part of their Better Health Services programme."
A spokeswoman at North Cumbria said Mr Eames would initially remain chief executive at Mid Yorkshire as well as joining North Cumbria, until arrangements are in place at Mid Yorkshire, when he will become full-time in North Cumbria.
Mr Eames said: "I would firstly like to take this opportunity to recognise the very clear improvements made to date in patient care across the services provided by the trust under Ann's leadership.
"Our attention over the coming weeks and months will be to work with the success regime to focus on addressing the ongoing, and longstanding, performance and financial issues alongside agreeing a long term and sustainable clinical strategy fit for the future."
Updated 8 January 2016 10.45am