Peterborough and Hinchingbrooke to consider merging by April 2017
Outline business case says merging would deliver £9m savings a year
The recommendation will be discussed by both trust boards next week
Peterborough and Stamford Hospitals Foundation Trust and Hinchingbrooke Health Care Trust will consider a merger of the trusts by 2017, the two providers have announced.
The recommendation was set out in an outline business case by executives from both trusts published on Wednesday morning. It will be discussed by the trust's boards in separate public meetings next week.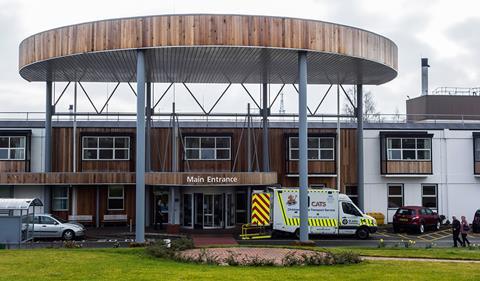 HSJ revealed in March that Monitor, now part of NHS Improvement, had been pushing for a merger by 2017, but senior NHS sources were concerned this could result could result in a "rushed and acrimonious merger".
A joint statement from the trusts said the business case "shows £9m of savings a year, primarily in back office services" could be delivered by merging the organisations.
They added: "The [outline business case] concludes with a recommendation that in order to sustain and improve services for patients and the taxpayer in Huntingdonshire, Greater Peterborough and south Lincolnshire, both trusts would benefit from working as one organisation and merge on 1 April 2017."
The statement continued: "The [outline business case] does not recommend changing services at either hospital, but it does highlight the risks of the organisations not collaborating at all".
"The boards will separately decide whether or not to accept the recommendations made in the case and how to progress from there."
The tie-up would technically be an acquisition by Peterborough because it is a foundation trust and the smaller district general hospital is an NHS trust.
The move is likely to provoke opposition from Huntingdon MP Jonathan Djanogly, who has been campaigning against Peterborough taking over Hinchingbrooke. He says the move will result in Hinchingbrooke losing key services such as its accident and emergency department.
If the boards approve the recommended option, the next step will be to produce a full business case by September to set out how the merger will be put into operation.
In a joint statement, Hinchingbrooke chief executive Lance McCarthy and Peterborough chief executive Stephen Graves said: "The outline business case has been compiled following extensive engagement with both the clinical and non-clinical teams in both organisations in the past five months.
"All four options have been tested in a rigorous appraisal process carried out by the chief executives, chief nurses and medical directors of both trusts."
Source
Joint trusts statement