Portsmouth Hospitals Trust given inadequate rating by CQC for its A&E
CQC staff "had to intervene to keep patients safe" while carrying out inspection
Four conditions placed on the trust's registration
PERFORMANCE: A hospital trust has been rated inadequate for urgent and emergency services after unannounced CQC inspections found serious performance problems.
Inspectors visiting Portsmouth Hospitals trust in February and March found patients waiting on trolleys in corridors, frequent moving of patients at night and patients being treated in a parked "jumbulance" – a super sized ambulance.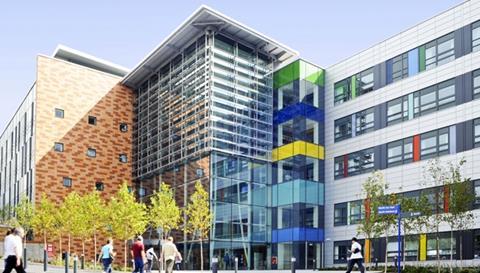 Chief executive of 12 years Ursula Ward stood down last month and the trust gave no reason for her departure.
In his summary of the report released on Thursday morning, chief inspector of hospitals Sir Mike Richards said: "During our inspection, CQC staff had to intervene to keep patients safe on several occasions, including asking staff to assess patients in the ambulance and the corridor, and to prevent a patient from leaving the department when there was not a member of staff present."
The inspectors found "regular, significant and substantial overcrowding" in the emergency department and identified patients with stroke, chest pain and sepsis who "had not been triaged, treated and assessed in a timely manner".
The CQC said the problems at Portsmouth had a knock-on effect at other organisations in the region, with Southampton General Hospital and Solent Community Trust accepting diverted patients.
The delays in ambulance handovers led to significant problems for the local ambulance trust, which resulted in two serious incidents where response times for life threatening conditions were not met.
The trust has one of the worst accident and emergency waiting times performances in the country and inspectors said they were not confident the correct number of trolley waits for patients was being recorded.
Inspectors praised the "exceptional resilience" of staff but said they suffered from "change fatigue" because of repeated incomplete initiatives from management.
Sir Mike said "staff had now accepted a standard of care that was unacceptable" and "some of the executive team were identified as barriers to the leadership of effective change".
The CQC placed four conditions on the trust's registration.
The trust has created the role of executive director of emergency care and now sends the CQC daily information on A&E.
Interim chief executive Tim Powell said: "We recognise the picture painted by the CQC in this report and we are very sorry that we have failed to provide to our patients, on a consistent basis, the high standards of care that we expect of ourselves. We also apologise for any problems that this, in turn, has caused our health partners, including the local ambulance service.
"It will take time to make all of the necessary improvements but we are determined to ensure that by the time of maximum demand in our emergency department, next winter, our service will be better. We have changed the way in which some patients are admitted to the acute medical unit, redirecting those patients who do not need the clinical skills of the emergency department team to other pathways and promoting the fact that GPs can refer urgent patients directly to ambulatory services and our outpatient clinic."
This story was updated at 11.15am. It previously said the trust was rated inadequate. This rating only applies to urgent and emergency services.
Source