Spire Healthcare is taking Heart of England FT to court over breast surgeon Ian Paterson
Spire claims the trust failed in its duty of care to warn of its concerns about Mr Paterson and is liable to compensate harmed patients
If successful, the case could extend liability for NHS trusts to private patients never treated by the service
An NHS trust that employed breast surgeon Ian Paterson is being taken to court by a private provider, which claims the health service has a legal responsibility to compensate private patients.
Spire Healthcare and the Heart of England Foundation Trust will appear at the High Court in October in a test case where the company will say that the trust's failure to warn it of concerns about Mr Paterson's conduct means it breached its duty of care to private patients.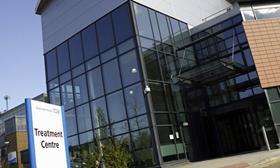 The trust has said if the case is successful it would extend liability for the NHS to private patients who have had no contact with taxpayer funded services other than being treated by doctors who happen to be employed by the NHS.
Earlier this month Mr Paterson had his jail sentence for performing unnecessary operations on hundreds of patients extended to 20 years.
The court case has become necessary because the Medical Defence Union has ceased to provide cover for Mr Paterson meaning there is no indemnity for private patients harmed by him. Lawyers for these patients are pursuing compensation but neither Spire Healthcare nor the NHS trust believe they have responsibility.
HSJ asked the MDU to explain its actions but it refused to answer questions.
NHS Resolution said as of 31 July, £17.4m has been paid to 277 of Mr Paterson's patients who brought claims against the NHS.
In October, a judge will be asked to rule on who should take responsibility for Mr Paterson's actions. Some of the cases involving private patients are expected to be heard as evidence.
In 2007, HEFT commissioned an external review following concerns about Mr Paterson's surgery. It identified that he was using an unusual technique and agreed with him that he would stop. He was referred to the National Clinical Assessment Service and several patients were recalled. He was investigated again in 2011 and excluded from the trust.
In 2013, a report by Sir Ian Kennedy criticised the trust and its response to concerns but a review by Verita for Spire that year also criticised the company for not keeping in touch with the trust.
The report said: "Despite HEFT not being totally transparent it was clear from its communications with Spire that it was seriously concerned about Mr Paterson's practice. The fact that Mr Paterson was excluded from the trust should have been sufficient cause for Spire to suspend his practising privileges immediately."
A trust spokesman said the trial would determine if the trust had a legal duty of care for private patients who were cared for independently of the NHS.
He added: "Spire is alleging that the trust is responsible for Mr Paterson's private practice and as such should be responsible for compensation to the as yet unsettled claims involving non-NHS patients. Spire argues that its role was essentially to provide facilities from which seemingly competent doctors could practise.
"Spire also argues that while it had in place some clinical governance safeguards, it relied on the NHS, as the primary employer of such clinicians, to tell it whether doctors were competent or whether there were patient safety concerns.
"If this argument succeeds, it will significantly increase the scope of the NHS's liability to patients, some of whom it will have no relevant prior knowledge of. This attempt to wholly extend the duty of care owed by the NHS will be robustly defended."
Mr Paterson had practising privileges at Spire Parkway hospital since 1998 and Spire Little Aston hospital since 1993.
A Spire spokesman said HEFT had "difficult questions to answer".
He said: "Although the current litigation has at its heart the actions of Ian Paterson, a surgeon who deceived and criminally assaulted his patients, the claimants have also brought claims against his employer, Heart of England FT, and against Spire, which was not his employer but was where he conducted much of his private practice.
"Whilst the claims against Ian Paterson appear to be clear cut, the claims against Spire and the NHS are significantly more complex. HEFT was criticised by Sir Ian Kennedy in his 2013 review of Ian Paterson's activity at HEFT, and it admits that it should have stopped him performing breast surgery from late 2004. But it has difficult questions to answer about its knowledge of Ian Paterson's activity before that time. HEFT also has to explain its delay in informing the private sector of its concerns, allowing Ian Paterson to go on treating, and harming, private patients.
"This trial of lead cases, which is due to take place in the autumn, is a fair and efficient way to determine the issues and secure compensation and justice for all the claimants. The arrangements were proposed by Spire and agreed by all the parties and their lawyers, including HEFT, and the claimants. We continue to work proactively with the claimants' representatives to achieve a fair resolution for Ian Paterson's patients, as soon as possible, and would call upon the other parties to do the same."