Providers urged to express interest in running three new mother and baby units to provide inpatient care to women with serious mental health problems
New units will be funded with some of the £365m pledged to perinatal mental health care in July
The units will be based in East Anglia, the North West and South West
Providers are being invited to bid to run new inpatient units for mothers with serious mental health problems that will allow them to stay near their babies.
NHS England has released a prior information notice giving mental health providers the chance to express an interest in the upcoming procurement of three new mother and baby units.
The proposed new facilities will be based in:
East Anglia: Cambridgeshire, Norfolk and Suffolk;
the North West: Cumbria and Lancashire; and
the South West: Cornwall, Devon and Somerset.
HSJ understands NHS England is reviewing the business case for further work in the South East Coast.
NHS England's associate director for perinatal mental health, Giles Berrisford, said allowing new mothers to stay with their babies while receiving inpatient care helped with their recovery.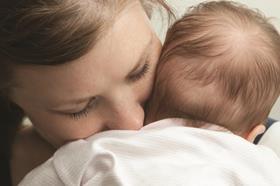 He said: "We know there is variation across the country in access to services for mums who need care for severe mental health problems.
"These new units will help those areas we know have particular access issues and are an important part of our overall aims for transforming perinatal mental health care."
NHS England said the three sites were chosen because these are areas "with particular access issues around inpatient MBU capacity".
The new eight bed units will be funded with some of the £365m pledged for perinatal mental health care over the next five years.
NHS England's strategy allocates £4.5m for the development of new MBUs this financial year, £10m in 2017-18 and £15m in 2018-19.
The national body said the money will be used to set up new MBUs and review capacity in the 15 existing units.
Each MBU provides care for women who may be either experiencing severe mental health problems or at high risk of becoming mentally unwell in the perinatal period, including very serious conditions such as post-partum psychosis.
The units enable treatment and recovery for mothers while allowing their relationships with their babies to develop. They are staffed by multidisciplinary teams across psychiatry, nursing and nursery care.
As many as one in five women experience a mental health problem during pregnancy or the postnatal period, and the estimated cost to society is £8.1m a year.
Any provider able to run the MBU in line with the service specification will be allowed to express an interest, NHS England confirmed. Formal procurement is expected to begin this autumn via an advertisement in the Official Journal of the European Union. An NHS England spokeswoman said it was "too early in the process" to determine the exact procurement procedure that would be used.
The successful bidders are expected to be announced at the end of October, with the intention that the units can be opened by March next year.
NHS England's latest announcement follows the launch of a £5m perinatal community services development fund last month, which allowed sustainability and transformation plans, commissioners and providers to put forward bids to develop specialist perinatal community support services.
National mental health director Claire Murdoch said the areas that can show how they will reach more women are the most likely to be successful in the first wave of funding.
MBUs are funded through NHS England's specialised commissioning function rather than by clinical commissioning groups.
Both the £5m fund and MBUs form part of a national plan to increase access to specialist perinatal mental health support to at least 30,000 more women each year by 2021.