Luke March appointed as chair of West Berkshire accountable care system
Chair will be a "facilitation role" and does not have powers to mandate cooperation
ACS is developing new alternative payment approach and GP clinical strategic group
An independent chair has been appointed to Berkshire West's accountable care system to help ensure the parties involved are held "mutually to account".
Luke March has taken up the post having previously chaired Salisbury Foundation Trust from 2005 to 2013, and been deputy chair of Barts and the London Trust. He has been a non-executive director in the NHS since 1998.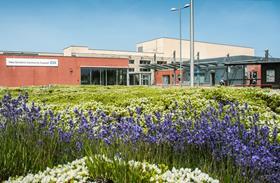 The ACS involves four CCGs, Royal Berkshire Foundation Trust and Berkshire Healthcare FT jointly agreeing to deliver population-wide care to patients in Reading and West Berkshire.
Cathy Winfield, chief officer for the Berkshire West CCGs federation, said all parties involved in the ACS are "voluntarily" agreeing to work together and will remain separate statutory entities.
Consequently the role of chair was created to bring "independence" into governance discussions to "facilitate" delivery of the programme, she said. She added: "It's not about one person being able to tell people what to do, that is not really the aim of the game."
Mr March told HSJ that he sees his appointment as "very much a facilitation role", in which he will try to "find a middle course" if disagreements arise. He does not have the power to mandate cooperation between the CCGs or trusts.
He said he was attracted to the position due to the ACS's "completely unusual" set-up, and added that the plan was "very ambitious" but was a "goal worth looking at".
Ms Winfield also said that the organisations have hired PwC to help it create an "alternative approach to payment" to improve the way resources are shared between providers. The new financial framework, which will also allow the ACS board to see a financial report of the whole system, will enable the group to "flow resource to the right parts of the system… to bring a rebalancing of primary, acute and community care into a reality".
With GPs so far not involved in creating the ACS, the group has recently established a GP clinical strategic group. Led by the Royal Berkshire's medical director, Lindsey Barker, a GP from each of the four participating CCGs has been elected onto the strategy group to help give "a primary care provider perspective".