NHS Improvement looking at trusts in lowest quintile of GMC's doctors in training survey
Regulator also believes concerns expressed by HEE can identify "trusts teetering on the brink of lasting A&E performance failure"
NHS Improvement will use the satisfaction rates of junior doctors to assess which trusts could have "fragile or unsustainable services", a document obtained by HSJ reveals.
A paper presented to the private session of the regulators' September board meeting, obtained under the Freedom of Information Act, said: "Regional teams are now looking closely at those trusts which are in the lower quintile for the General Medical Council's doctors in training survey…
"There tends to be a correlation between trusts declaring fragile or unsustainable services and their having one or more 'red flags' from other information sources."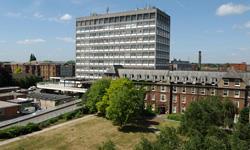 The GMC publishes its survey results annually, with the 2016 data published in December.
The NHS Improvement document said officials were "looking closely" at trusts in the lowest quintile of satisfaction. A spokesman said the subcategory being used was "overall satisfaction", though other subcategories were being considered.
The NHSI report, by medical director Kathy McLean, said: "Junior doctors are required to give their view as they leave the trust on rotation, as part of the annual GMC training survey; and close to 100 per cent take part, so low scores on this tend to be accurate indications of staffing challenges for the consultant workforce and potential concerns about quality.
"Similarly, concerns expressed by Health Education England about accident and emergency departments are likely to be predictive of those trusts teetering on the brink of lasting A&E performance failure."
The regulator already looks closely at trusts with inadequate ratings from the Care Quality Commission and those with high spending on agency staff.
Derbyshire Community Health Services Foundation Trust was the lowest performing trust in the overall satisfaction section of the GMC survey in 2016, with a satisfaction rate of 65.3 per cent of junior doctors, against the national mean of 81.6 per cent.
In July, the GMC and HEE, which are responsible for postgraduate medical training, publicly stated their concerns about the care provided at North Middlesex University Hospital Trust's A&E in north London. In a joint statement the bodies said they were monitoring performance daily and said in a statement: "We have made it clear that we will not hesitate to act if we consider patients or staff are being put in unsafe situations."