London's sexual health services are set to undergo a major shake-up, featuring a reduction in expensive hospital based services.
So far 29 of the 32 boroughs and the City of London Corporation have signed up to the London Sexual Health Transformation Project.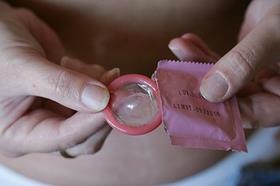 This will see a London-wide procurement of an online single point of access for home-based testing. It is hoped this will reduce the need for face to face appointments by up to 15 per cent.
Boroughs will then work together on a sub-regional basis to reconfigure sexual health services with a focus on reducing reliance on hospital services.
Andrew Howe, programme director for the project and director of public health for Barnet and Harrow London borough councils, told HSJ's sister title Local Government Chronicle spending on sexual health in London was forecast to increase from £115m in 2015-16 to £124m by the end of the decade.
He said: "It starts to eat into ever more of public health grant. We believe we can get better value for money."
Dr Howe said about half of boroughs were so far participating in sub-regional arrangements, including those in east London and north central London.
Nine councils' cabinets – Lambeth, Southwark, Lewisham, Waltham Forest, Harrow, Barnet, Brent, Ealing and Haringey – have already approved their authority's involvement in the scheme, with the remaining 20 set to do so over the next six weeks. Some are likely to decide to renegotiate with existing providers rather than go to a full reprocurement.
Only Hillingdon, Sutton, Greenwich, and Barking and Dagenham councils have not so far signed up to the project.
It is expected this will see the number of tier three sexual health facilities, which provide a full range of sexual health services and tend to be located in hospitals, reduce significantly from 35. LGC understands this could be as few as five or six.
They are likely to be concentrated in central London, reflecting existing patient flows.
As sexual health services are open access patients can chose which service to go and data shows many tend to opt for clinics outside their area.
Dr Howe said this was another driver for working together to recommission services. "We are committed to open access services; that's the way to tackle sexually transmitted infections. Because residents use clinics all over London it's quite difficult for one borough to develop a new service model for their own borough," he said.
Jonathan O'Sullivan, lead consultant on the transformation programme and deputy director of public health at Camden and Islington councils, said while the pan-London approach made sense for the simple testing service, a sub-regional approach could better take account of patient flows.
"The most important patient flows into Camden are from elsewhere in central London. Having a linked, joined up approach allows us to network across services at a level we couldn't do for London, linking with general practice and community services."
A paper on the changes, approved by Harrow's cabinet earlier this month, said the council would work with Ealing and Brent to expand provision in primary care and the community, including at pharmacies.
It added: "The provision of these services would entail lower unit cost price compared with the hospital based services providing efficacy savings and a reduction in over-reliance on hospital based services eg: for chlamydia testing."
It is hoped the contract for the pan-London testing service will be awarded by the end of 2016 to start in April 2017.