Mobile apps such as MyOps are helping patients in managing outpatient appointments more efficiently – proving that better technology can improve all aspects of healthcare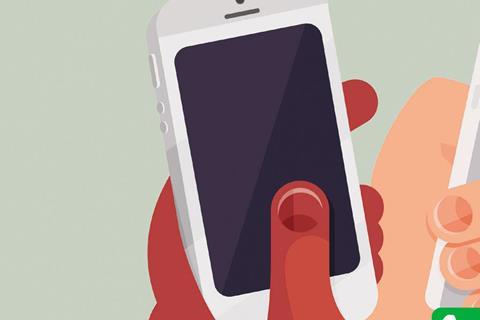 Mobile app

Sponsored feature for IBM. HSJ had no involvement in the content.
In the 2015 spending review chancellor George Osborne announced that the NHS would receive a £1bn "tech" fund over the next five years. The review and autumn statement said that the funding is to be used to "deliver better connected services" and "ensure that doctors and nurses have the information they need at their fingertips".
This announcement and the health secretary's ambitions to have a "paperless" NHS by 2018 make it clear that technology will play a vital part in the governments' future plans for the NHS.
A possible target
Although with financial strain facing almost every organisation in the health service, integrating technology and using it in the most efficient way will no doubt seem like a daunting task.
However, it is certainly not an impossible task and many organisations are already proving that technology can be used in the simplest of ways to empower patients and help make services more efficient.
The MyOps mobile app is one example of this. Created by IBM, the app is now being piloted at Burton Hospitals Foundation Trust and aims to help hospitals and patients manage outpatient appointments more efficiently.
In November 2014, IBM hosted a workshop for four senior NHS clinicians during which design ideas for an outpatient mobile app were developed. A prototype app was then created and tested at Berkshire Hospital Foundation Trust.
The app aims to help hospitals and patients manage outpatient appointments more efficiently
After receiving a great response from both patients and staff IBM decided to invest in building the app and is now working with Burton Hospitals FT to see if it works for patients and what ways they want to use it.
The app does not require integration in to back end hospital systems and so no costly IT integration plan is needed. It works on a simple process.
Once a patient receives a referral letter, the printing company will print a 2D barcode on it, all the patient needs to do is to use the app to scan this barcode. Through this the app is able to pull up all the information regarding the appointment and hospital.
The patient is then able to accept or reject the appointment through the app. If a patient rejects an appointment the hospital is notified via email.
Victoria Milsted, the MyOps programme owner, explains that: "At the moment we've gone for a very simple, agile model and if patients engage we will develop it further. Following initial feedback from Royal Berkshire FT, various other trusts and IBM employees, I've got a long list of additional functionalities we could add over the next two years.
"Two of the features we are hoping to integrate soon are e-referrals and patient transport arrangements."
Data security
As there is no complex integration with hospital records, patients can be assured that their data is not being stored by any organisation other than the provider. In fact when conducting the prototype trial at Royal Berkshire FT, Mrs Milsted was struck that no patients seemed to be worried about data security or protection issues.
"There was simply no need for them to be worried about this as the app works on an email and notification system. No data is stored," she says. Compared with text messaging, it's also more cost effective.
The use of technology within the NHS is all about empowering patients and enabling healthcare organisations to become more efficient. Although "simple" in its current form this app allows patients to take control of their own care.
There was simply no need for patients to be worried about data security
In an environment where long term conditions are set to increase, giving patients the opportunity to track their own appointments and could help prevent costly "did not attends".
As Mrs Milstead mentions, the app in its current form has potential to be integrated in a number of different ways.
"The intention is that this app will help keep patients out of hospital by giving them to manage their care remotely, where appropriate. One day we hope that it could be used by every NHS provider as a single point of information for all service users." she says.
For more info on the MyOps app contact vmilsted@uk.ibm.com
This is a sponsored feature for IBM. HSJ had no involvement in the content.