The dispute between University Hospitals Birmingham and commissioners about out of area referrals could have ramifications across the whole NHS, writes senior correspondent David Williams
The bitter row over whether University Hospitals Birmingham Foundation Trust should be allowed to turn away patients from outside its immediate catchment area is becoming more than just a dispute between a provider and its commissioners.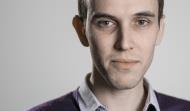 'This local disagreement has morphed into a debate about the financial rules underpinning the whole service'
The government has waded in, after local MPs referred the issue to health minister Dan Poulter.
Dr Poulter appears more concerned about patient choice than the operational strain that caused UHB to restrict referrals in the first place. The Department of Health says offering choice is the job of both providers and commissioners, but Monitor's inclination is that it is only the commissioner's duty.
The DH says Monitor is leading on resolving the quarrel, although the regulator claims it is not formally involved.
NHS England's local area team is keeping a watching brief, even though it does not commission any of the secondary care involved.
Choice vs targets
Strangely, only UHB appears to believe the integrity and sustainability of its tertiary services is the main priority.
The trust's chief executive Dame Julie Moore says the NHS is neither an effective market or managed system. She wants more money for out of area referrals too, calling into question a flat tariff for secondary care.
So this local disagreement has morphed into a debate about the financial rules underpinning the whole service, the primacy of commissioners versus foundation trusts, and whose job it is to balance the competing demands of secondary and tertiary care.
The implications of this squabble could affect many. It could set a precedent that trusts can choose which areas to accept referrals from or that commissioners can force their hand. Even more significantly, the argument could help decide whether performance targets or patient choice have priority in an NHS struggling with both.
High profile trust chief calls for funding overhaul
1

2

Currently reading

Birmingham row may decide primacy of trusts or CCGs