2016 is one of the NHS's rare 'years of opportunity'. The questions below will determine whether it is a success or failure
Every four or five years the NHS is exhorted to take the opportunity to drive through change before the next general election looms into view and political nervousness puts the lid on any ambitious and controversial schemes. 2016-17 is one of those years with knobs on.
Not only is it the first full financial year after the election, but last November's spending review settlement frontloaded much of the service's modest real terms increase into the twelve months from April.
Seasoned observers of these "years of opportunity" will know they have a very chequered history of delivery. Sometimes they are derailed by inappropriate government intervention, as in 2011-12. Often they are undermined by financial worries and/or reform fatigue, as in 2006-07.
Success, as seen in the first few years of this century, depends on many things
Success, as seen in the first few years of this century, depends on many things – not least the ability of the NHS and government to simultaneously address fundamental questions of service reform and the detailed technical issues that can otherwise stall progress of even the best led change programmes.
The stakes for 2016-17 could not be higher, and the list of fundamental questions and technical quandaries is long.
HSJ's 10 expert correspondents have put their heads together in an attempt to produce something approaching a definitive list.
Funding and efficiency
Uncertainty about the service's finances is perceived as the biggest threat to delivering change.
The make or break question is whether 2016-17 acts as a financial "firebreak year" or the deficits wildfire keeps spreading.
But first there is the small matter of the Department of Health balancing its books for 2015-16. Failure in that regard would get the following year off to the worst possible start – not least because providers deemed not to have done enough this year could lose access to the £2.1bn "sustainability and transformation fund" established for 2016-17.
Alongside that fund, the centre's other great hope for a financial sea change is Lord Carter's review of NHS productivity.
What will happen to trusts if they do not accept the savings targets identified for them by Carter's team, or cannot agree acceptable Carter savings?
Inevitably, as the review's final conclusions grow closer the credibility of the work is coming under greater scrutiny, but in any case the baton will soon be handed over to the newly minted NHS Improvement.
Its ability to implement the unprecedented savings drive will be first, and most crucially, tested by the planned reduction in NHS agency spending.
The system will have to create an environment that nurtures significant reform
While little of the extra money coming next year will be available for "transformation", the system will nevertheless have to create an environment that nurtures significant reform.
Allocating funding in a way that restores organisations to financial health while also driving service change will test Simon Stevens' formidable intellect to the full.
The crux question here is whether national bodies will hold their nerve and withhold large amounts of funding from areas that fail to deliver acceptable transformation plans (or acceptable levels of performance), or bow to pressure to maintain stability in fragile health economies.
Service transformation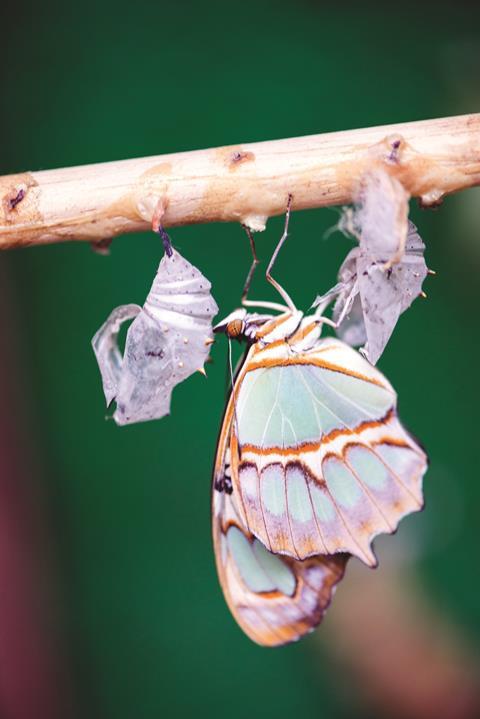 Closely linked to how much money is available is how it is paid out. NHS England and NHS Improvement need rapidly to deliver on the promise of a capitated payment system for integrated care.
Without this the creation of accountable care organisations will prove nearly impossible, and a load-bearing pillar of the Five Year Forward View will be kicked away.
Maintaining focus on the new models of care being pioneered by the vanguards will be hard enough while the service struggles to right itself financially without having to struggle against perverse incentives from the past.
Technology
Just as outdated incentives need to be avoided to deliver success, so the capability of the future must be embraced.
The review of NHS IT commissioned by Jeremy Hunt from US expert Robert Wachter promises to be an interesting intervention. The quality of the digital roadmaps currently being drawn up for each region, on the other hand, may prove a more sobering reality check.
When it comes to purchasing IT, the concept of paying for "meaningful use" will begin to enter common parlance. The mega IT deals of the past will be few and far between – not only because of the scarcity of capital funding – as the NHS learns to develop its technology capacity incrementally and finally takes advantage of developments such as cloud-based systems.
As ever, the NHS's reticence on technology will be compounded by what seem more pressing performance concerns.
Commissioning
Will CCGs drift further towards irrelevance, or can they find new self-confidence?
Local NHS commissioning has been sidelined of late thanks to NHS England's control of substantial budgets and a focus in the Forward View on provider-led reform. Will commissioning groups drift further towards irrelevance, or can they find new self-confidence, fuelled by strengthened place-based budget control and the spotlight of Mr Hunt's overhauled ratings system?
Health and social care integration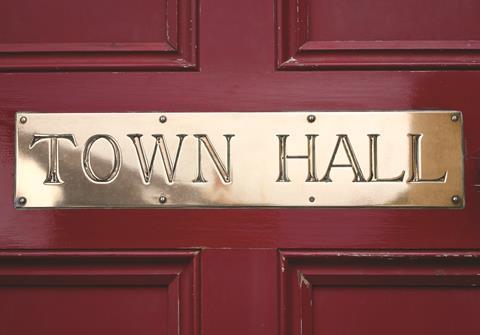 This will be the year the NHS's new relationship with local government faces its greatest test; and in which developments in the local authority sector could have the most significant impact on the service.
All eyes will be on Manchester's devolution experiment
All eyes will be on Manchester's devolution experiment despite Mr Stevens indicating it is not likely to be a template widely adopted elsewhere. He may be right, but should Devo Manc fail – for example, if it struggles to deliver the city's Healthier Together reforms – then enthusiasm for health and social care integration in general will wane.
Another important test will be the role councils play in shaping the local health economy transformation plans which must be delivered by every part of the country this summer.
Finally, for integration to retain credibility as a reform priority (especially in the eyes of the Treasury), stronger evidence needs to emerge that it can have an impact on emergency care demand.
Swivelling the telescope; the ability and willingness of local authorities to use new council tax powers to fund social care could have a greater impact on healthcare demand than any decisions taken within the NHS.
Even if councils do decide to raise revenue in this way it is still a strong possibility that 2016-17 could see serial failures of social care providers. The impact of such a large scale market exit will wash up on the NHS shore very rapidly.
Primary care
It is in primary care that the greatest change may yet come – for good or ill.
General practice in particular is in a peculiar place. On one hand it has seen a sustained decline in its share of NHS spending, a continuing battle to secure new GPs and, as a result, an increasingly demoralised workforce. On the other, there are overt promises of more cash and staff and, in the growth of large scale primary care providers, it has a model which could transform the sector's importance, influence and impact.
Whether the NHS can deliver on the promise of the latter while mitigating the impact of the former is yet another defining question for the year ahead.
The salient "technical" issue here is the new "voluntary" GP contract, designed to encourage at scale primary care provision. If takeup is low, will NHS England look to further incentives, mandate compliance, or employ alternative non-traditional providers?
Hospitals
The age-old question of reconfiguration will hang heavy over the heads of hospital chiefs
The age-old question of reconfiguration will hang heavy over the heads of hospital chiefs in places such as Cumbria, Essex, Cambridgeshire, and south east London, to name but four.
The accepted wisdom is that radical surgery to secondary care is only possible in these 'opportunity' years – despite the fact that such years rarely seem to see an increase in reconfiguration activity. This year the nettle surely has to be grasped more firmly, especially for those healthcare economies whose current setup means delivery in areas such as specialist and emergency care is inherently inefficient and sometimes below standard.
With organisational mergers firmly out of favour, the development of hospital chains is apparently the way forward. If 2016-17 ends with between three and six recognisable chains up and running then the confidence of policy makers will have been validated.
Mental health
For mental health, the question is a simple one. Will the sector see the increased funding long promised?
Workforce
Long term NHS observers have oft noted that morale in the service always appears at "an all-time low". However, there is no doubt that staff relations are worse now than at any time since the 1980s. We should know relatively soon whether the junior doctors' dispute is the beginning of a period of sustained active discontent.
Regulation
A significant influence on staff morale may prove to be the behaviour of regulators. The Care Quality Commission will face significant political pressure to get on top of its much delayed inspection programme, while at the same time trying to develop a more "risk based" and proportionate approach to inspection.
The CQC will also begin to measure "use of resources" and in doing so will inform how NHS Improvement go about its business. The new body was born with much emphasis placed on how it would live up to its moniker, but the noises made by its first chief executive Jim Mackey suggest, at least to begin with, performance management will be given just as much emphasis.
The brave new world of peer review and data-based benchmarking conceived of by the health secretary still seems a long way off
There has been some change to the target culture, but the brave new world of peer review and data-based benchmarking conceived of by the health secretary still seems a long way off. It could be that performance on delayed transfers, which has degraded significantly in the past two years, may join the (un)holy trinity of performance waiting time targets.
Leadership
All of the above adds up to a wicked challenge for the leadership of the NHS. This is increasingly in the hands of a new generation whose experience of top level leadership only stretches back as far as the turn of the decade.
Many have a more transparent and cooperative approach than those schooled during the New Labour years of "targets and terror" (and what now seem dreamlike riches). However, they also operate in an era of unprecedented scrutiny, which is only likely to increase, bringing a sharp focus to any trade-offs between care standards and finance.
A "year of opportunity" lies before them – filled with a thousand potential pitfalls.