Provider sector required to return to financial balance by April 2017, planning guidance says
Trusts ordered to focus on "cost reduction not income growth"
Trusts warned to expect "very limited" levels of capital funds in 2016-17
Quarterly payments from £1.8bn deficit reduction fund will be tied to performance on finance targets, access standards, and service change
System leaders have ordered a "forensic examination of every pound spent" by providers today, as they set out a requirement for the trust sector to return to financial balance by the end of 2016-17.
The news comes against the backdrop of trusts predicting an aggregate deficit of £2.2bn for this financial year, albeit one that national bodies aim to reduce to around £1.8bn by year end.
The NHS planning guidance 2016-17 to 2020-21, released on Tuesday, also said providers should expect "very limited" capital funding in the next financial year.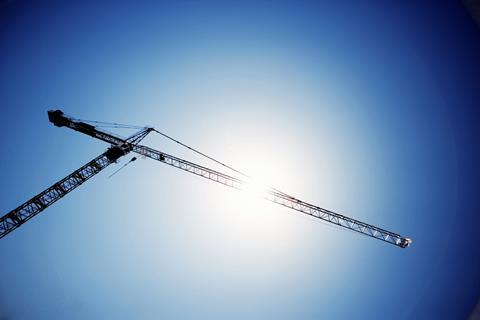 The document said: "Given the constrained level of capital resource available from 2016-17, there will be very limited levels of financing available and the repayment of existing and new borrowing related to capital investment will need to be funded from within the trust's own internally generated capital resource in all but the most exceptionally pre-agreed cases."
Providers were encouraged to consider "alternative" ways of funding capital projects, including managed equipment services, land sales and "extend[ing] asset lives".
The guidance said "trusts need to focus on cost reduction, not income growth", and added there needed to be "far greater consistency between trusts' financial plans and their workforce plans" in the coming year.
In 2016-17 the provider sector is expected to reduce agency spend by £800m as well as saving £1.3bn by implementing Lord Carter's efficiency recommendations and "collaborating with local authorities on continuing healthcare spending".
The agency staff bill was £3.3bn in 2014-15 and a Monitor impact assessment published in October said the provider sector was on course to spend £4.3bn on agency staff over 2015-16.
Every trust in England will be required to "evidence" the use of effective IT in rostering clinical staff, the planning guidance said.
On procurement costs, the planning guidance said organisations would be required to report and share information on what they pay for the "top 100 most common non-pay items, and be required to only pay the best price available for the NHS."
The document added that the £1.8bn in next year's national "sustainability and transformation fund" that is earmarked for reducing provider deficits will "replace direct DH funding" for bailouts and will be calculated on a "trust-by-trust basis by NHS Improvement and then agreed with NHS England".
The funds will be released quarterly and will be dependent on organisations reaching "recovery milestones" for deficit reduction, access standards and progress on service change.
The document said the three conditions "have to be hard-edged. Where trusts default on the conditions access to the fund will be denied and sanctions will be applied."
The guidance also highlights that the two per cent efficiency requirement on providers for 2016-17 is predicated on the sector exiting this year with a deficit of no more than £1.8bn. It adds: "Any further deterioration of this position will require the relevant providers to deliver higher efficiency levels to achieve the control totals to be set by NHS Improvement."
Planning guidance: Access to billions in transformation funding tied to quality of 'system leadership'
1

2

Currently reading

Providers warned to expect 'very limited' capital funding in 2016-17

3

4