Two health ministers have lost their seats in an election night that stripped the Conservative Party of its parliamentary majority.
Junior health ministers David Mowat and Nicola Blackwood were among the government frontbenchers to lose their seats.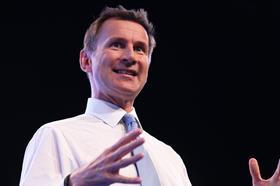 Parliamentary undersecretary of state Mr Mowat lost his Warrington South seat to Labour's Faisal Rashid, who won with a majority of 2,549. Mr Mowat came second, polling 27,445 votes.
Public health minister Ms Blackwood lost the Oxford West and Abingdon seat to Liberal Democrat Layla Moran by 816 votes.
Meanwhile, health secretary Jeremy Hunt comfortably held on to his Surrey South West seat with 33,683 votes, a drop of 4.1 per cent on 2015.
His closest, if distant, challenger was Louise Irvine of the National Health Action Party increased her vote by 11.5 per cent to 12,093.
Former health minister and Theresa May ally Ben Gummer, tipped by some to replace Mr Hunt as health secretary after the election, also lost his Ipswich seat to Labour's Sandy Martin.
Ms Martin received 24,224 votes, a rise of 10.3 per cent, and Mr Gummer had 23,393 votes, a rise of 1 per cent, with both candidates benefiting from a collapse in the UKIP vote.