The government's childhood obesity plan has been branded a disappointing missed opportunity by senior public health figures after it failed to take action on marketing and advertising of junk food and paid little attention to the role of councils. 
Health secretary Jeremy Hunt had promised the long-awaited plan, published this morning, would be "game changing". However, the final document, which was originally supposed to be a strategy, is only 13 pages long, leading to accusations it has been watered down.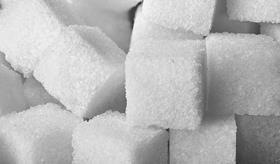 Neither Mr Hunt nor any other minister from the Department of Health has been involved in the public launch of the strategy.
The Local Government Association said it was "disappointing" that a number of key asks, including powers for councils to ban junk food advertising near schools, had not been included in the plan.
LGA portfolio holder for community wellbeing, Izzi Seccombe, said: "Councils are doing everything they can to curb obesity at a local level and will have spent more than half a billion pounds tackling obesity since they took over responsibility for public health three years ago. The recent cuts to public health budgets by government will make this task harder."
The association is calling for money raised by the levy on soft drinks, confirmed in the plan, to be handed to council public health teams, rather than being passed directly to schools to fund sport and breakfast clubs as currently proposed.
LGC understands there is concern this would not see the money targeted at the areas that need it most.
Ms Seccombe said councils were "best placed to work in partnership" with schools, and local communities to make best use of the money.
Nicola Close, chief executive of the Association of Directors of Public Health, told HSJ's sister title Local Government Chronicle the biggest omission from the strategy was the failure to tackle the advertising and marketing of junk food. She noted Public Health England had found strong evidence that reducing marketing to children would help reduce sugar intake in its advice to government last year.
However, she said there were some good things in the strategy including the lvey on soft drinks and plans to make companies reformulate food to reduce sugar content.
"[The plan] is disappointing and a missed opportunity. While it's a start, we need more than a start at this point if we are really going to tackle childhood obesity".
John Middleton, president of the Faculty of Public Health, echoed her concerns. "We were expecting a much stronger plan. Not to include controls over marketing and advertising is setting our children up for a lifetime of consumption," he said.
LGC reports that ideas discussed by the government during the development of the strategy included restrictions on advertising before the watershed and a ban on character led advertising.
It was also hoped that the plan would mandate reductions in sugar content. However, while the strategy sets a target, progress towards which will be monitored by PHE, it is not mandatory.
The coalition government attempted to reduce sugar content in food through an initiative called the Responsibility Deal.
But Professor Middleton said: "We've seen through years of the Responsibility Deal that voluntary agreements just don't work."
Jim McManus, director of public health at Hertfordshire County Council, said the experience of the Responsibility Deal had left the sector "sceptical" about voluntary action.
He added: "What's most concerning though is still the lack of building a whole system. The NHS, schools, councils and central governments could have been given strong policy incentives to work together through this framework. Instead silos continue. It's time for councils to take the lead and lead the local joining up which this plan fails to deliver."