The Health and Social Care Information Centre has appointed a new chair and been renamed NHS Digital.
Life sciences minister George Freeman announced the rebrand on Wedesday morning at the UK E-Health Week conference in London.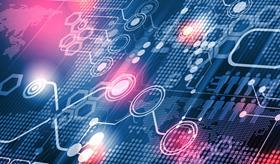 He said: "Healthcare in the 21st century is going digital with improved treatment and care, and with huge benefits to patient safety. The newly named NHS Digital will provide important information and IT services to ensure better care for patients.
"This is an exciting time for NHS leadership in medical technology and NHS Digital will help to develop the NHS's ability to deliver modern services.
"We're changing the title and the focus of the HSCIC – not a snappy title that captures public imagination – to NHS Digital, harnessing technology and information for healthcare. We want it to be what it is, in fact, a leadership unit for harnessing those digital technologies for the 21st century NHS."
The new name and strap line – "information and technology for better health and care" – would help to build public recognition, confidence and trust, he said.
The organisation's chair, Noel Gordon, is the former managing director of Accenture's global banking practice and a non-executive director on NHS England's specialised services commissioning committee.
He replaces Kingsley Manning, who announced in February he would be stepping down in May.
NHS Digital chief executive Andy Williams said Mr Gordon had spent his career in big data, analytics and mobile technologies "unlocking potential through innovation".
He added: "The name change reflects the wishes of the secretary of state for health to clarify our role as the national information and technology partner and to help us fulfil our purpose to bring about a digital revolution in the provision of health and care.
"Trading under the NHS name will help us generate awareness, understanding and recognition for what we do and to benefit from the confidence and trust of the public as we do it."
NHS Digital will continue to collect and release social care data.