Health Education England to cut 315 posts
Education and training body estimates savings in pay costs of at least £10m
112 full-time equivalent roles could be cut from Midland's and East region
More than 300 posts are set to be cut by Health Education England as part of a savings drive that could save over £10m in pay costs alone, HSJ has learned.
Documents seen by HSJ show the national education and training body is planning to remove at least 315 full-time equivalent posts from its core workforce as part of a restructuring plan.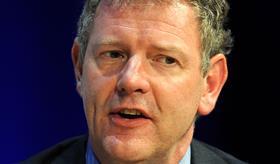 The documents reveal estimated savings of over £10m in pay costs and at least £12m in non-pay costs by the end of 2017-18.
The final savings are likely to be higher due to a number of NHS regions being excluded from the totals seen by HSJ.
The proposed cuts follow the 2015 autumn statement, when arm's length bodies – including HEE – were excluded from the ringfenced health budget after it was redesigned by chancellor George Osborne, to encompass only NHS England's commissioning budget.
HSJ reported in March that HEE had launched a redundancy programme, which included cuts of up to 20 per cent in GP education costs in the South West. The consultation documents, made available to staff on 29 March, reveal HEE proposes to cut 46.1 FTE roles in its South region, which could include 36 postgraduate medical and dental education roles within local deaneries.
Other proposed cuts include: 112.58 FTE posts across the Midlands and East; and 114 FTE roles in London and the South East.
The arm's length body is expecting its biggest savings in the Midlands and East with savings in pay costs of up to £3.9m. It also expects to make savings in its IT department by "consolidating external support and maintenance contracts" in 2018-19.
HEE was originally structured to allow local education and training boards to feed into national workforce planning. However, following a restructure in 2014-15 to save £85m, HEE slimmed down the responsibilities and number of senior decision makers within the boards, which were reduced to just four last August.
According to a consultation summary document, HEE said its operating model is being revised to "focus on regional and national teams taking forward aspects of our core portfolio".
A source with knowledge of the proposals told HSJ: "The mood for most of the staff, especially non-senior staff, is very depressing at the moment."
They added the culture at HEE was "very toxic and worrying and directly affects the quality of training for nurses".
HEE opened its consultation for staff on 29 March and will keep it open for 55 days. The response to the consultation is set to be published after 9 June.
The summary document said all changes related to running costs and education support costs are due to be completed by 31 December.
Professor Ian Cumming, chief executive of HEE, said: "As we made clear in public at our board meeting in March, we are required to reduce our overall running costs by 30 per cent and to reduce the money spent on running our education support by 30 per cent by 2020. This is not about training places or the quality of training but about making changes to our organisational structure and reducing administration costs to ensure we divert all possible resources to the front line and patient care. Similar reductions have been applied to the Department of Health and its other arm's length bodies.
"The changes will allow us to enhance and improve our delivery, freeing up resources to concentrate on our priority areas of work, while doing everything we can to avoid compulsory redundancies. We are consulting staff on the proposals and this process is ongoing."