West Hertfordshire Hospitals Trust leaves special measures after first entering it in September 2015
Rated requires improvement in March 2017 but had to wait nine months before exiting
Four other trusts have also been rated requires improvement but remain in special measures
CQC praises trust leadership but rates A&E department inadequate
West Hertfordshire Hospitals Trust has left special measures two and half years after first entering it.
The Care Quality Commission recommended the trust for special measures in September 2015. Although it raised its rating from inadequate to requires improvement in March last year, it has only just recommended that the trust exit the improvement regime.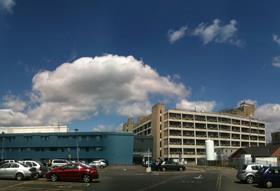 A CQC spokeswoman said the nine month delay between the trust improving its rating and leaving special measures did not represent "a change in approach" by the regulator. She said: "For some trusts we have felt that there has been sufficient improvement to upgrade the rating but felt they are benefiting from the support they are getting from special measures, so felt it would be beneficial that they received that additional support for a longer period".
Four other trusts are currently still in special measures despite being rated requires improvement: Barts Health Trust; East Sussex Healthcare Trust; London Ambulance Service Trust; and Walsall Healthcare Trust.
All three hospital sites run by West Hertfordshire – Watford General, Hemel Hempstead and St Albans City – have also been rated requires improvement following further inspections in September.
Ted Baker, the chief inspector of hospitals, said inspectors "found considerable improvements" at the trust. The CQC's report praised the leadership as "strong, supportive and visible". It added: "There was a positive culture, which was focused on improving patient outcomes and experience. Staff were proud to work at the trust."
NHS Improvement has accepted the CQC's recommendations. Kathy McLean, NHSI's executive medical director, said coming out of special measures had been "an intensive journey" for the trust.
The trust has achieved significant improvement in the number of core services rated good in one or more of the five key CQC domains – well led, safe, responsive, caring and effective. In 2015, it had 15 areas rated inadequate and 20 rated good, this has changed to three and 45 respectively.
However, there are still concerns with the accident and emergency department at Watford, which was rated inadequate overall and for safety, leadership and responsiveness.
Professor Baker said the trust had to ensure the number of staff on duty in A&E was "sufficient to ensure safe care". He added: "The culture within the emergency department had not improved to a sufficient level since our last inspection. Several staff formally raised concerns to us regarding the ongoing poor culture within the service."
Trust chief executive Katie Fisher said exiting special measures reflects the trust's commitment to "quality and the fact that we are becoming a more clinically led organisation, something that is easy to say but far harder to achieve. Having senior clinical staff around the table when key decisions are being made is good news for our ratings and even better news for our patients."
She added that the trust is making short term improvements to Watford's A&E but the hospital needs a "new or substantially enlarged emergency department" to manage the number of patients it treats.
Ms Fisher joined the trust in July 2016 after six years at director level at the Royal Free London Foundation Trust.
The trust provides acute healthcare services to half a million people in west Hertfordshire and the surrounding area of north London, Bedfordshire, Buckinghamshire and east Hertfordshire.