Worcestershire Health and Care Trust will become an "integrator" for accountable care in the county until at least March 2019
Trust will be responsible for governance and oversight of primary and social care services based around 15 "neighbourhood" teams
Could eventually control contracts and register as single accountable provider
NHS England is discussing new type of ACO potentially based around trusts or FTs
Worcestershire commissioners have chosen a community and mental health trust to be an "integrator" for accountable care across the county.
The county's three clinical commissioning groups have made Worcestershire Health and Care Trust an "interim integrator vehicle" with a mandate to lead closer integration with primary and social care through to at least March 2019.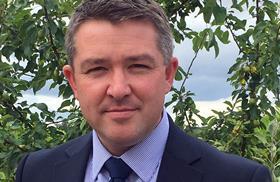 This could eventually mean the trust holds contracts on behalf of the health economy and assume the legal risk for service delivery across primary and social care services.
The decision comes as NHS England is considering developing a new type of organisation to run the country's first "accountable care organisations".
As reported by HSJ earlier this month, one model being considered could see ACOs led or hosted by NHS trusts or foundation trusts already providing services in an area.
According to Worcestershire Health and Care Trust and CCG papers, as an integrator the trust would act as a host for other providers, providing governance oversight and infrastructure "as part of the journey towards accountable care".
The role would include accepting a level of risk associated with integration and developing a framework for creating integrated services based around 15 distinct "neighbourhoods".
These are already being developed by three alliance boards based around the existing CCG boundaries: Wyre Forest; South Worcestershire; and Redditch and Bromsgrove.
A trust board paper for November said: "This model will reduce traditional organisational barriers to care and improve patient experience and access to the skills and competencies they need without numerous separate referrals or visits."
The arrangement will initially run until March 2019 on an "interim" basis.
Sue Harris, the trust's strategy and partnerships director, said the integrator needed to be run through an NHS trust to allow it to potentially hold "sizeable contracts" in future, register with the Care Quality Commission and provide NHS secured employment.
She said: "The intention is that as the integrator vehicle develops it will in future hold associated contracts with the trust board ultimately holding the legal accountability."
The trust would also host a new integrated care partnership board, which would include senior GPs and other health and care leaders, she said.
"The integrated care partnership board is part of the strategic move towards an accountable care system and provides the opportunity for us to test system commitment, and to stimulate a shift in mind-set and behaviour from individual organisational thinking to a system approach," Ms Harris said.
The board papers show joint working was already in place in some areas, with the trust running integrated mental health and learning disabilities neighbourhood teams, which include social workers seconded from Worcestershire County Council.
Initially the new model will focus on out of hospital care.
Trust chief executive Sarah Dugan is also lead for the Herefordshire and Worcestershire sustainability and transformation partnership.
The three CCGs in the county are moving closer together ahead of a possible merger in 2019.
Accountable officer Simon Trickett said: "Worcestershire traditionally has very strong primary care and there is a real opportunity through this work for practices to work together and to work with local providers to join up care and improve outcomes. We have worked hard over the past few years to lay the foundations for this through our alliance boards and this interim arrangement with the trust offers an excellent opportunity to take that a stage further and test what is possible."
Source
Information provided to HSJ