Alastair McLellan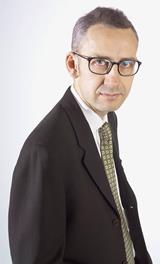 Alastair McLellan is editor of Nursing Times.
Contact Info
Alastair McLellan
Contributor
Liberal Democrat MPs are more closely aligned with Labour than with Conservatives on health policy, new research into MPs' opinions reveals.

On 25 April 2002 HSJ gave its verdict on Gordon Brown's decision to lavish unprecedented riches on the NHS.

Today the government's spending review will be announced and the implications for the NHS will start to become clear.