Dave West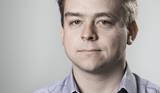 Dave West is HSJ chief reporter. His focus includes commissioning, particularly with NHS England and clinical commissioning groups, and on primary care reform. For HSJ Intelligence, he also covers the Yorkshire and the Humber and North East regions. In the past he has focused on acute care, quality, and informatics. He has been at HSJ since 2008, and in 2013 won the Medical Journalists' Association professional journalist of the year award. He has been nominated for awards for HSJ's interactive clinical commissioning group map.
Follow Dave West on Twitter @Davewwest
Contact Info
Dave West
Senior bureau chief
The Treasury is undertaking a quick turnaround project in the run up to the general election examining the potential savings from bringing together spending on health, social care and some welfare payments.

Politicians should recognise the NHS needs to 'get more out of' and reduce the cost of its staff, the NHS Confederation chief executive has said.

A difficult balancing act

Labour's NHS 'private profit cap' explained

NHS managers need clear promises

Health secretary Jeremy Hunt has indicated the Conservatives would meet the NHS's funding requirements, but declined to specifically say they would increase spending by the £8bn sum identified by national officials.

NHS Improving Quality is expected to be substantially cut back and could well be abolished under proposals being considered by a national review of the health service's improvement organisations, HSJ understands.

A NHS England sub-region directors is leaving to join private health firm Optum, while another of the posts has been filled by a former primary care trust chief executive.

The role of the market is 'hugely limited' in health and social care partly because its users often 'have no power', the Care Quality Commission chair has said.

Richard Douglas, the Department of Health's highly influential director general for finance and the NHS, will retire at the end of May.