Dave West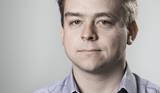 Dave West is HSJ chief reporter. His focus includes commissioning, particularly with NHS England and clinical commissioning groups, and on primary care reform. For HSJ Intelligence, he also covers the Yorkshire and the Humber and North East regions. In the past he has focused on acute care, quality, and informatics. He has been at HSJ since 2008, and in 2013 won the Medical Journalists' Association professional journalist of the year award. He has been nominated for awards for HSJ's interactive clinical commissioning group map.
Follow Dave West on Twitter @Davewwest
Contact Info
Dave West
Senior bureau chief
National officials have identified a stalling of improvement in the prevention of premature deaths by the English health service, with one potential cause being the NHS's "economic challenges".

With the Conservative Party confounding polls and expectations to win a majority in the Commons, many will already be working to revise their expectations of what the next five years might hold for the health service.

Clinical commissioning group leaders and some NHS England officials are questioning a move by Jeremy Hunt to impose a 'league table' style points ranking for CCGs, well placed sources have told HSJ.

A six month review of the health service's improvement organisations has finished, but may be subject to a further extended implementation phase, HSJ has learned.

More than 40 per cent of commissioners say their organisations are inviting competition for NHS services due solely to their concerns about controversial competition rules, an HSJ survey has found.

There is a risk in making CCGs subsidiary to health and wellbeing boards

A large majority of commissioning leaders believe clinical priorities would lose out to political priorities if lead responsibility for NHS services was handed to health and wellbeing boards, an exclusive HSJ survey has found.

Full figures showing clinical commissioning group leaders' views about the prospect of health and wellbeing board being responsible for health services, and the impact of competition rules.

More than a third of clinical commissioning groups are considering introducing limits on access or eligibility for services this year amid huge financial pressures, the latest HSJ survey of CCG leaders suggests.

The Treasury is undertaking a quick turnaround project in the run up to the general election examining the potential savings from bringing together spending on health, social care and some welfare payments.