Dave West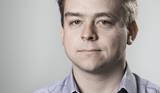 Dave West is HSJ chief reporter. His focus includes commissioning, particularly with NHS England and clinical commissioning groups, and on primary care reform. For HSJ Intelligence, he also covers the Yorkshire and the Humber and North East regions. In the past he has focused on acute care, quality, and informatics. He has been at HSJ since 2008, and in 2013 won the Medical Journalists' Association professional journalist of the year award. He has been nominated for awards for HSJ's interactive clinical commissioning group map.
Follow Dave West on Twitter @Davewwest
Contact Info
Dave West
Senior bureau chief
The ability of the NHS to control costs and curb hospital activity has not improved with the government's reorganisation of the NHS, according to many leaders of the clinical commissioning groups created by the reforms.

More than a quarter of clinical commissioning leaders open services up to competition out of fear of rules

Clinical commissioning leaders have expressed serious concerns about the current state public health services.