Dave West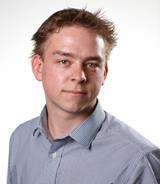 Dave West is HSJ chief reporter. Dave focuses on commissioning and CCGs.
Contact Info
Dave West
Chief Reporter
The Health Act 2012 is set to be changed to make it easier for clinical commissioning groups to come together with each other – and with NHS England – to jointly commission services, HSJ has learned.

Clinical commissioning group representatives have called on NHS England to support CCGs taking a greater role in primary care, following their first major survey of the organisations.

Clinical commissioning groups will be rated each quarter on their effectiveness across six domains under an NHS England assurance framework to be published today.