Dave West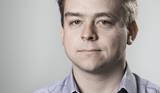 Dave West is HSJ chief reporter. His focus includes commissioning, particularly with NHS England and clinical commissioning groups, and on primary care reform. For HSJ Intelligence, he also covers the Yorkshire and the Humber and North East regions. In the past he has focused on acute care, quality, and informatics. He has been at HSJ since 2008, and in 2013 won the Medical Journalists' Association professional journalist of the year award. He has been nominated for awards for HSJ's interactive clinical commissioning group map.
Follow Dave West on Twitter @Davewwest
Contact Info
Dave West
Senior bureau chief
The Conservatives have declined to commit to increasing NHS spending growth at their party conference this week.

The prime minister will today promise a Conservative government would give everyone access to a GP seven days a week by 2020, while announcing all patients will have a 'named GP' from April next year.

HSJ can reveal the 12 area teams that will be created as part of NHS England's upcoming major restructure.