Dave West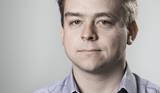 Dave West is HSJ chief reporter. His focus includes commissioning, particularly with NHS England and clinical commissioning groups, and on primary care reform. For HSJ Intelligence, he also covers the Yorkshire and the Humber and North East regions. In the past he has focused on acute care, quality, and informatics. He has been at HSJ since 2008, and in 2013 won the Medical Journalists' Association professional journalist of the year award. He has been nominated for awards for HSJ's interactive clinical commissioning group map.
Follow Dave West on Twitter @Davewwest
Contact Info
Dave West
Senior bureau chief
A Labour government would not instigate a 'top-down reorganisation' of the NHS,Ed Miliband has told HSJ

Shadow health secretary Andy Burnham has confirmed he wants health and wellbeing boards to be accountable for new 'year of care budgets' which would cover the 'health and social care needs' of those 'at the greatest risk of hospitalisation', but added that the funds would 'be paid to an NHS preferred provider'.

Medical directors from England's 10 biggest teaching hospitals have written to their counterparts at NHS England and Monitor to warn that controversial new tariff plans will damage patient care and lengthen waiting times.