Dave West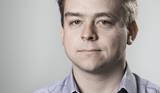 Dave West is HSJ chief reporter. His focus includes commissioning, particularly with NHS England and clinical commissioning groups, and on primary care reform. For HSJ Intelligence, he also covers the Yorkshire and the Humber and North East regions. In the past he has focused on acute care, quality, and informatics. He has been at HSJ since 2008, and in 2013 won the Medical Journalists' Association professional journalist of the year award. He has been nominated for awards for HSJ's interactive clinical commissioning group map.
Follow Dave West on Twitter @Davewwest
Contact Info
Dave West
Senior bureau chief
Three clinical commissioning groups have decided to merge, in the first such move since CCGs became statutory bodies in April last year.

General practice remains overwhelmingly dominated by providers on single sites with small lists, providing little beyond "core" services, HSJ analysis reveals.

The Department of Health has acknowledged that life expectancy at 75 – one of its corporate indicators – fell in 2012 for the first time in many years.