Dave West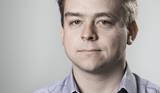 Dave West is HSJ chief reporter. His focus includes commissioning, particularly with NHS England and clinical commissioning groups, and on primary care reform. For HSJ Intelligence, he also covers the Yorkshire and the Humber and North East regions. In the past he has focused on acute care, quality, and informatics. He has been at HSJ since 2008, and in 2013 won the Medical Journalists' Association professional journalist of the year award. He has been nominated for awards for HSJ's interactive clinical commissioning group map.
Follow Dave West on Twitter @Davewwest
Contact Info
Dave West
Senior bureau chief
NHS England national commissioning operations director Dame Barbara Hakin is to retire by the end of the year.

Monitor and the NHS Trust Development Authority are to work much more closely together and under a single leader, with a new chief executive due to be appointed by the end of the summer.

The NHS England medical director has said the quality agenda 'should define the financial strategy' for NHS chief executives, amid growing pressure to make cost savings.

Boards need to move from "putting all their investment into quality and safety" to achieving a better "balance" with financial success, the chief executive of the Care Quality Commission has said.

Two headline waiting times targets for planned care are being dropped by the NHS on the basis they are creating 'perverse incentives', HSJ can reveal.

A roundup of Wednesday's key stories

Simon Stevens has confirmed the three areas to be the first put into a new whole health economy 'success regime'.

Cancer services should be funded via population-based payments to networks and lead providers, the NHS England chief executive has said.

The responsibilities of severely struggling clinical commissioning groups could be passed to other CCGs, local authorities or "integrated providers", Simon Stevens has said.

NHS top dogs are poised to spring their post-election priorities on the service, while the more lowly exchange anxieties, advice and cynicism. It will all be happening at the NHS Confederation conference. Here are five themes we can expect to feature.