Dave West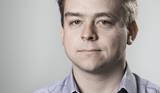 Dave West is HSJ senior bureau chief specialising in commissioning and care quality. He has been at HSJ since 2008, and in 2013 won the Medical Journalists' Association professional journalist of the year award. He has been nominated for awards for HSJ's interactive clinical commissioning group map. He was also named one of the top 10 UK journalists on Twitter in 2014. Geographically he covers the North East and Cumbria.
Follow Dave West on Twitter @Davewwest
Contact Info
Dave West
Senior bureau chief
Jeremy Hunt has hired Sir Norman Williams, the immediate past president of the Royal College of Surgeons, as his senior clinical advisor.

The government will introduce a new contract for large scale extended primary care providers, the prime minister announced today.

Jim Mackey is to become the first chief executive of the new NHS provider regulator, NHS Improvement.

NHS England is seeking a freeze in the sum the NHS is required to pool with local government in the better care fund, HSJ has learned.

The aim should not be to hide problems but to stop exacerbating them

Commissioning's crisis of confidence

Norman Lamb will chair a commission looking at the links between poor mental health, public services and the economy, set up by local authorities in the West Midlands, they have confirmed to HSJ.

Several major city regions in the north of England have decided health and care will play no major part in their bids for devolved powers, HSJ has learned.

Despite the share of health spending in general practice falling

The share of the total health budget spent on GP services fell for the third successive year in 2014-15, according to figures from annual accounts. This is despite national NHS leaders' declared intention to expand primary care.