Dave West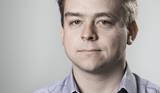 Dave West is HSJ chief reporter. His focus includes commissioning, particularly with NHS England and clinical commissioning groups, and on primary care reform. For HSJ Intelligence, he also covers the Yorkshire and the Humber and North East regions. In the past he has focused on acute care, quality, and informatics. He has been at HSJ since 2008, and in 2013 won the Medical Journalists' Association professional journalist of the year award. He has been nominated for awards for HSJ's interactive clinical commissioning group map.
Follow Dave West on Twitter @Davewwest
Contact Info
Dave West
Senior bureau chief
Whole health economies could face intervention for poor performance under a new approach proposed by the NHS national bodies. It could potentially include a 'special measures' approach to areas with serious problems.

Only half of GPS feel they are involved in CCG decision making, according to an NHS England commissioned survey

A 'special measures' regime could be introduced for clinical commissioning groups with severe problems under plans being considered by NHS England, HSJ can reveal.