HSJ's Commissioning channel is a dedicated hub of news, best practice and analysis for commissioners. These exclusive resources cover the most significant issues for clinical commissioners, policy and law for CCGs and the latest from NHS England.
To share examples of best practice, contact Nosmot Gbadamosi
Follow Nosmot on Twitter at @nosmotHSJ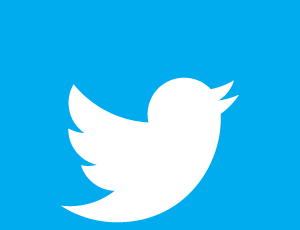 In association with
Mills & Reeve is a national law firm and a leading adviser to the health sector. Working with over 100 NHS bodies, as well as the regulatory, voluntary and independent sectors, we offer our clients the benefit of public sector expertise and a commercial approach. Read more...
NHS England is planning to continue the health service's current savings drive after 2015, and to recast it as a programme of "ambitious and radical" service change led by its area teams.

Private mental health providers could see pressure on their profit margins "ratcheted up" by the centralisation of secure and specialised mental healthcare commissioning in the hands of NHS England, according to a new report by market analysts Laing and Buisson.

Monitor will consider complaints about anti-competitive commissioning from individual patients and representative groups, under new guidance.

NHS Direct may not continue to deliver the NHS 111 service beyond the end of this financial year, it has emerged.
Post your questions for experts from the King's Fund and National Voices

Engaged commissioning can improve the NHS, says Steve Kell

Establishing guidelines for a wide range of procedures

CCGs can learn from FTs on public engagement

CCG leaders know much is at stake in the new NHS system

It is vital for to engage with our communities

The changing shape of commissioning

The King's Fund's Chris Ham talks to hsj.co.uk

The importance of improving patient access

Tasks at the top of the in-tray for organisations taking control next week

The new groups have to hit the ground running

Resource allocated will increasingly frame the debate about funding

Reconciling GPs' commercial interests with the responsibilities of CCGs

Board members must live the values of the constitution

Developing strong relationships with councillors must be a priority for CCGs

Reflections from one CCG on the lessons learned ahead of a the mortality rate review

How a pilot to promote detection yielded exceptional results

Rethinking funding and care pathways for specialist treatment
Catch up on our Twitter chat

Why we need 21st century "national health socialism"

Why we must have stronger willpower

The human and financial impact of delays

We need more doctors in leadership roles, says Chris Ham

Weakening section 75 would be a step back

New EU rules are causing problems for providers

We gather a selection of articles to help you prepare for Wednesday's crucial debate

Then NHS competition regulations still need rewriting

The currencies that drive activity and behaviour in the NHS are rooted in the past

We capture a lively discussion

Solving the causes of failure in the NHS

Independent healthcare providers can learn from the NHS

Why the next FT accounts will be true works of beauty

We held a Twitter chat to discuss the issue

The NHS must reform its culture, not just reorganise its structure