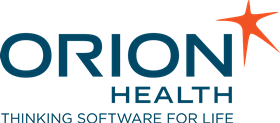 In association with Orion Health
2017 View is HSJ's series of videos from the healthcare industry, on the opportunities and risks across the sector.
In this video about the role of IT in delivering integrated care, Colin Henderson of Orion Health argues that for digital transformation to happen, NHS leaders and stakeholders need to come together around a shared vision of what will be achieved.
He says there are opportunities for organisations and regions to expand their vanguard integrated digital care record systems, and also for organisations to pool existing information to provide, for example, population health management.
For this to happen, Mr Henderson argues, IT must be at the forefront of any plans when organisations are trying to transform their health system.
Successful programmes, he says, are those that have benefited from clear leadership and a shared vision of what will be achieved. "There's no magic bullet," he says, and leaders and clinicians only need to speak to the organisations that have achieved this so they can start their own journey of transformation.

Orion Health is a global company that develops software to drive efficiency in healthcare and improve healthcare outcomes.
View full Profile