Local charities can relieve pressure on health services and provide cost effective joined up care in the community. But providers and commissioners are not always aware of what they can offer, says Lisa Weaks
Charities play a vital role in reducing pressure on mainstream NHS and social care services, delivering savings to the public purse.
The challenge for the new clinical commissioning groups and local authorities is to understand which charities are working in their area and their impact.
Some of these charities may not be well known to local care services, especially following the health services reorganisation, and the responsibility may fall on local providers or commissioners to seek them out to establish what they can offer to meet the needs of their local area.
Case study 1: Care Network Cambridgeshire
Care Network Cambridgeshire supports isolated people discharged from hospital, providing support in their homes to enable them to leave hospital earlier, stay independent for longer and avoid unnecessary hospital admissions.
The charity is supported by over 130 volunteers who provide vital support to more than 5,000 older people annually, amounting to about 5 per cent of the over 65 population. The volunteers offer social interaction, help with shopping and collecting prescriptions, and support patients making and attending appointments.
'These case studies highlight the vital work by charities and their role in supporting mainstream NHS and social care services'
This simple but effective support has been shown to reduce the length of hospital stays and readmissions. In an evaluation, 67 per cent of referrers such as GPs or hospital clinicians confirmed that without the service, patients would not be able to live independently at home.
It also works with 100 community groups that provide long term support to patients. Initiatives such as community cafes and car schemes ensure social cohesion and help people attend appointments.
Local GPs refer older people, who need further information about non-medical services in the community, to an information officer. Their presence saves GPs' time, while helping older people to access available services.
Case study 2: SIFA Fireside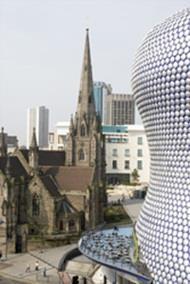 SIFA Fireside provides services to homeless and vulnerable people in Birmingham, tackling health inequality, alcohol misuse and social exclusion. Being registered with a GP, for most, is the entry point into the NHS, but for those with no fixed address, chaotic lifestyles and often multiple health needs, this can be a major challenge.
As a result, someone who is homeless is likely to attend accident and emergency six times more often than the general population; they are reported to stay in hospital three times as long, with the average cost of hospital services for a single homeless person being four times higher than for other patients.
SIFA Fireside helps people to engage with services by providing a drop-in centre where basic needs are met, such as a hot meal or washing facilities.
This first contact acts as a gateway to link people to a range of services such as the mental health team, nurse, GP, chiropodist, dentist or optician, support for drug or alcohol misuse and blood borne virus testing. SIFA fireside has been able to demonstrate that for every service user supported, a saving of almost £8,000 is made in healthcare, benefits and the criminal justice system.
As well as exacerbating physical health problems, mental illness is estimated to cost the NHS at least £8bn a year. Again, local charities have been able to provide effective interventions, often working in deprived communities where there can be a lower take-up of statutory services.
Case study 3: East Lancashire Women's Centres
East Lancashire Women's Centres provides community-based mental health interventions in one of the most deprived areas in England.
It takes a holistic approach, supporting the mental health and socio-economic needs of women. Almost all women referred to ELWC have an unmet mental health need, with 29 per cent having made one or more suicide attempt. Its counselling service demonstrates impressive outcomes for both access to services and recovery rates: last year, 1,327 women received counselling accessed within a week, compared to eight months if waiting for an NHS referral.
Evaluation showed that 72 per cent of women were classed as "recovered", compared to 42 per cent from the local NHS service. The organisation is supported by 100 volunteers, including 26 volunteer counsellors who can speak the full range of languages in the community.
The charity also runs support groups, an employment club and offers a money and housing advice service. By providing support on these wider issues, it has achieved better results for its mental health interventions.
These case studies highlight the vital work by charities and their role in supporting mainstream NHS and social care services. They also show it can be worth the time and energy as the results can be impressive − cost effectively improving health and wellbeing and coordinating care.
Lisa Weaks is third sector manager at the King's Fund