The use of GS1 standards by hospitals has become mandatory under new government policy. Chris Doyle summarises the elements that trusts will need to adopt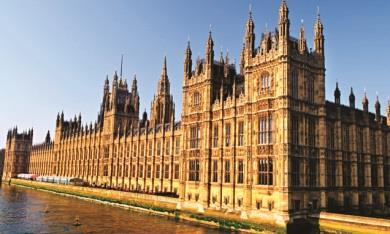 This article was part of the eProcurement channel, in association GS1. The channel is no longer being updated.
The government's e-procurement strategy, published in May, mandated the use of GS1 standards in hospitals. This means that all trusts are required to set out a board approved GS1 standards adoption plan that will need to be put into action over the coming period.
'Trusts could potentially save £1.5 billion by the end of next year'
It is estimated that trusts can save £1.5 billion by the end of 2015-16 by taking a cohesive approach to procurement based on global standards, national infrastructure and local delivery.
The need to use GS1 standards in hospitals is actually not new; indeed, many hospitals in England already use GS1 standards in existing systems, such as those used for patient identification, surgical instrument decontamination, robotic pharmacy and inventory management, though this is quite often without realising it.
Not every hospital is at the same stage of adoption of course, and knowledge of what the standards actually are and the purpose they perform varies from trust to trust.
For those not familiar with the standards, there are a number of identifiers or "keys" that can be used to uniquely identify medical equipment, supplies, assets, patients or locations.
The standard used depends on the area and context of the key's application; the rules governing the format of the information encoded within a barcode vary in accordance with the requirements of that which is being identified.
Application of standards
Below is a brief overview of some of the main keys that are most likely to be needed as part of trusts' adoption plans:
Global trade item number: The most common key, GTINs, are used to identify any product line or service that may be ordered, priced or invoiced at any point in the supply chain.
Global location number: This key is used to identify companies (buyer, seller and any third parties involved) and locations, including source and destination geographical addresses. GLNs can also encode internal physical locations such as storage bins, dock doors and bar code scan / read points.
Global individual asset identifier: This key is used to identify any asset that needs to be tracked for maintenance, repair and ownership purposes. In hospitals this includes unique identification and tracking of surgical and medical instruments, pumps and moveable trolleys.
Global document type identifier: This key enables unique identification for medical records which can then be confirmed to the correct patient through a bar code scan. When combined with radio-frequency identification tags on the records, they can be quickly located regardless of the order in which they are stored.
Global service relation number: This key is used to identify an individual who receives services from a particular organisation. For example, all individuals entitled to receive care from the NHS are identified with a GSRN, based on their NHS number, that stays the same throughout their lifetime.
Electronic data interchange: These standards enable the computer to computer exchange of standard electronic business documents, such as purchase orders and invoices, between two organisations. EDI automates manual paper-based processes and greatly reduces the time involved. (EDI messages will be transmitted through the PEPPOL system.)
These are just a selection of the standards that may be implemented by trusts, depending on individual requirements.
Adoption of the standards will help to greatly increase efficiency and productivity across the NHS, reducing paperwork, freeing up budget and crucially allowing staff to spend more time caring for patients.
'The application of GS1 standards could be a step toward positive changes within the NHS'
To help educate people on the implementation of the standards, we have developed a healthcare system foundational examination. This certification will provide technical training on what the various GS1 keys mean, where they can be applied and how to effectively bar code instruments, medical supplies, assets and patients.
The official launch for this certification will be at GS1 UK's healthcare conference on 25-26 June in Loughborough.
Chris Doyle is an industry marketing manager at GS1 UK