NHS providers post £1.6bn deficit for first half of 2015-16
First official confirmation that sector deficit is on course to top £2bn
Regulators hopeful year-end figure can be improved
NHS providers recorded a £1.6bn deficit for the first half of the financial year and were forecasting a £2.2bn deficit by the year end, regulators reported this morning.
The release by Monitor and the NHS Trust Development Authority is the first official confirmation by national bodies that the NHS provider sector is on course for a deficit north of £2bn for 2015-16.
It comes at an intensely sensitive moment, with system leaders reporting that negotiations over the health service's settlement in next Wednesday's government spending review were ongoing as of this morning.
However, the regulators suggested the year-end deficit could be brought down by a combination of capping agency spend, controls on management consultancy spend, and recent measures to reduce providers' capital expenditure in 2015-16.
According to the report, the £1.6bn deficit reported for the first half of the year was £358m worse than planned, with 190 out of 241 providers now in the red.
Operational performance was also bleak. In July to September, the service missed the three month cancer waiting target, all three ambulance response time targets, and the four-hour emergency department waiting target – signs that bode badly for winter performance.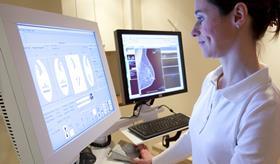 Monitor and the TDA, which will shortly merge to form NHS Improvement, highlighted agency costs and delayed transfers of care as two key drivers for the continuing decline in financial and operational performance.
Their report said: "Throughout the second quarter providers continued to face sustained pressure with waiting list sizes and emergency admissions continuing to rise, high levels of delayed discharges and urgent and emergency 999 calls increasing significantly compared to the same time last year.
"These pressures, coupled with high agency costs for the additional staffing necessary to meet that demand, continue to have a detrimental impact on the ability of many providers both to meet their constitutional standards and to manage their finances effectively, with deficit projections for the year-end continuing to grow above the amount planned at the beginning of the year."
NHS providers spent £1.8bn on temporary staff in the first half of 2015-16, nearly double planned expenditure, and delayed discharges were estimated to have cost NHS providers £270m.
Despite the grim figures, the report expressed optimism that the deficit could be brought down below the £2.2bn forecast, as providers' current forecasts did not "yet reflect any significant benefits from the measures we have introduced to control spending and improve efficiency".
These measures include the imminent caps to be imposed on agency rates, the plan reviews providers were asked to carry out over the summer, controls on management consultancy costs, and moves recently reported in HSJ to curb providers' capital expenditure for the remainder of the year.
The report said: "The full benefit of some of these interventions will take time to realise. However, we expect them to deliver a full year finance performance that achieves, or gets close to, that which was planned at the beginning of the financial year with a further financial benefit from delaying capital expenditure. We believe this achievement will give a much needed boost to the confidence of local NHS leaders that the broader financial challenges the NHS faces can be brought back under control over the medium term."
NHS Improvement chief executive Jim Mackey said: "Today's figures make for really challenging reading – not least for those NHS organisations that are missing national standards and going into deficit for the very first time.
"NHS commissioners and local authorities need to work in partnership with local providers to help significantly improve how they tackle delayed transfers of care – a significant nationwide problem which is directly impacting on the amount of beds available to clinicians so that they can treat their patients in a timely manner.
"The new measures we are putting in place will mean that providers have a better chance of improving their financial position throughout the remainder of this year. However it is clear – especially as we see the majority of providers now struggling with their financial situation – that the national tariff for next year will need to be set at a level that will create the conditions where NHS trusts and FTs can begin to plan to bring themselves back into financial balance, which will enable them to focus on what matters to patients: improving care."