The total waiting list for patients awaiting elective treatment has ballooned to its highest level in seven years.
NHS England today admitted that the total waiting list for patients on the 18 week referral to treatment time pathway could be as high as 3.5m – a figure not seen since 2007-08.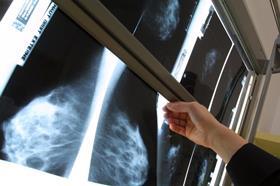 The data for November shows 92.4 per cent of patients waiting have not been waiting more than 18 weeks – achieving the 92 per cent target – but one expert told HSJ that when trusts failing to submit data were included the NHS would have missed the target for the second month in a row.
The number of patients waiting more than a year for treatment has also significantly worsened, following progress in 2014-15 and 2013-14. The 834 people waiting more than a year in November was more than double the amount in November 2014 and nearly quadruple the total for the same month of 2013.
John Bennett, a partner at MBI Consulting, which works with trusts to address waiting list issues, said: "Demand for elective capacity hasn't materially changed and capacity hasn't either. Priorities in the NHS have shifted towards financial recovery and urgent care at the expense of elective treatment and constitutional commitments.
"In our experience, once a waiting list is out of control it requires significant levels of intervention and a logical sequence of measures to recover. That is now the challenge we are facing."
Yesterday HSJ reported that a senior elective performance figure believed the decision to order hospitals to give up 20 per cent of their elective beds for a Christmas A&E surge had been a "catastrophe". He added that the pressure on systems was now encouraging trusts to "game" the waiting times measures with illegitimate "clock stops".
Nine trusts with a combined turnover of £4.2bn failed to report the waiting times data, with some having failed to do so for more than two years.
These included all the acute trusts in east London, King's College Hospital Foundation Trust, Medway FT and Walsall Healthcare Trust.
The five worst performing trusts on the 92 per cent RTT measure were Brighton and Sussex University Hospitals Trust; Hull and East Yorkshire Hospitals Trust; Kettering General Hospital FT; Plymouth Hospital Trust; and Princess Alexandra Hospital Trust.
The performance data also showed significant problems for trusts with delayed transfers of care and cancer waits.
Nuffield Trust chief executive Nigel Edwards said: "These new figures are particularly worrying given that they only cover November, when the weather was exceptionally mild and winter had not even properly begun. The fact that there have been such dips in performance so early in the season does not leave the health service in a good position to cope with the rest of winter."
An NHS England spokesman said: "We continue to make strides in cutting long waits, with the number of patients who waited over a year slashed from over 5,000 recorded in March 2012 to being in the hundreds now."
NHS England re-iterated that the service had hit the 92 per cent target, when the non-reporters were not included. NHS Improvement did not comment on Mr Findlay's assertion that overall the NHS had missed the target.
A spokesman for NHS Improvement said: "Operational improvement staff within Monitor, TDA together with teams from other national bodies are working with providers across England to reduce waiting list sizes, improve pathways and provide better access for patients. This includes reducing the number of patients waiting more than 52 weeks for treatment which is a specific issue for a very few trusts.
"We believe it is important that trusts report national referral to treatment data and are aware some organisations aren't due to concerns about the current quality of data available. So, these organisations are receiving system wide support from relevant teams in order to deliver plans to return to reporting as soon as possible."
Nineteen trusts had patients waiting more than a year in November, with two of them - University Hospitals Leicester Trust and North Bristol Trust - having more than 200 each. The two teaching hospitals constitute more than half of England's year-plus waiters.
Kettering General Hospital Foundation Trust, Robert Jones and Agnes Hunt Orthopaedic Hospital Foundation Trust, Pricness Alexandra Hospital Trust, Brighton and Sussex University Hospital Trust and the Royal Orthopaedic Hospital Foundation Trust each had more than 20 year-plus long-waiters.
Elective performance declines as national waiting list balloons
1

Currently reading

Elective performance declines as national waiting list balloons

2