Dr Adrian Bull is stepping down as chair of the AHSN Network
He told HSJ if AHSNs were scrapped they would have to be reinvented
Accelerated access review is looking at AHSNs' future and NHS innovation
The departing chair of the body representing academic health science networks has called for them to be spared in an upcoming review.
Adrian Bull is stepping down as AHSN Network chair to become chief executive of East Sussex Healthcare Trust, but said the organisations – which focus on spreading innovation within the NHS – had a valuable role to play.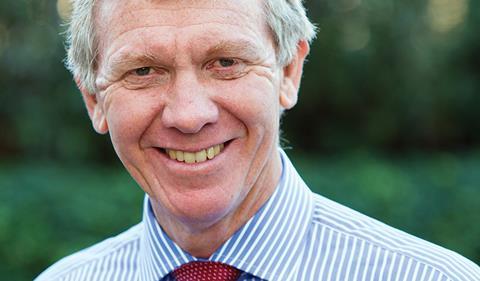 The "accelerated access review" led by Guy's and St Thomas' Foundation Trust chair Sir Hugh Taylor is charged with coming up with ways to speed up "access to drugs, devices and diagnostics for NHS patients".
The review was launched by life sciences minister George Freeman in November 2014 and its terms of reference include considering "cost effectiveness and affordability, reflecting the resource environment facing the NHS/public services and the requirement that public spending delivers value for money, and explore how the NHS could both accelerate access for patients and healthcare providers to innovation whilst considering cost pressures on the system".
The review's interim report in October said: "We will continue to consider questions around AHSNs' remit."
Dr Bull said roughly £50m had gone into AHSNs since they were set up in 2013, which represented a tiny proportion of the NHS's overall budget, and a small investment in innovation compared to other industries.
He said: "I very much hope that AHSNs will continue to be supported strongly in the system. If we didn't have them we would simply have to invent other ways of doing the same thing.
"There are a number of aspects that make the current system a good one: we sit outside the commissioner/provider discussion. We are able to bring organisations together to leave their individual interests at the door, in the interests of their population. AHSNs do vary from one to another because of local priorities but they also come together to deliver national programmes in common.
"The network provides a good balance between a national model and different approaches from place to place".
Dr Bull is also leaving his role of managing director of Imperial College Health Partners, the AHSN working across north west London. He takes over at East Sussex Healthcare Trust in April.
ICHP director of strategy and commerce Axel Heitmueller will act as interim managing director at the network.
Dr Bull, who is also former chair of Confederation of British Industry's health policy panel, will be replaced as chair of the AHSN Network by the chief executive of the North West Coast Academic Health Science Network, Liz Mear.
Dr Mear said: "During Adrian's tenure, the network has benefited enormously from his leadership, direction, and counsel. We wish him well in his new post."