"Breakdown in relationships" between St George's vascular and interventional radiology teams risked causing harm to patients
External review found standards of behaviour "far below" what was expected
Senior consultant suspended by trust on Tuesday
St George's has asked Guy's and St Thomas' FT to help it run its vascular services
A "breakdown in relationships" between two clinical teams at St George's University Hospitals Foundation Trust meant "patients could come to harm", HSJ has learned.
A senior consultant was suspended this week after an external review found "standards of behaviour" in the departments were "far below" what was expected.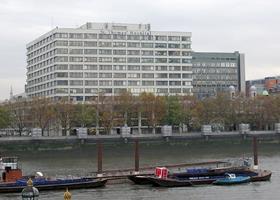 In response to the review, St George's has asked a team from Guy's and St Thomas' Foundation Trust to help it deliver vascular services.
Matt Thompson, a consultant vascular surgeon at St George's, was suspended from his post by the trust on Tuesday.
Professor Thompson was the clinical director for three London-wide reconfigurations of cardiovascular disease, major trauma and emergency services. He also chaired the clinical reference group for vascular services.
HSJ understands that concerns about St George's vascular surgery and interventional radiology services led to trainees being removed from the two departments several months ago.
In a statement to HSJ, the trust said it had recently commissioned a review of vascular and interventional radiology services "following concerns we had about working relationships between the two departments".
The review was carried out by the Royal College of Surgeons, the Vascular Society of Great Britain and Ireland, and the Royal College of Radiologists.
The trust said it received a copy of their report and recommendations last week.
"Key among its findings was that owing to a breakdown in relationships between the two teams, patients could come to harm in the future if the current problems are not addressed," the trust said.
"We are deeply disappointed that the standards of behaviour described in the report fall far below the high standards we expect of staff at St George's."
The trust said patient's safety and wellbeing was its "number one priority", and as a result it had taken "immediate steps" to improve the situation.
The statement said: "The most significant of these changes is that we have asked a team from Guy's and St Thomas' Foundation Trust to help us deliver vascular services for patients at St George's. They will be on site later this week.
"Patients will continue to be referred to St George's as they currently are, and both vascular and interventional radiology services at the trust will still be staffed with the appropriate specialists."