Two Derbyshire foundation trusts will seek to merge into single organisation
Derbyshire Community Health Services will acquire Derbyshire Healthcare
Change follows CQC criticism of Derbyshire Healthcare's governance
Two foundation trusts in the East Midlands have announced plans to merge and create a single organisation.
Derbyshire Community Health Services Foundation Trust, which provides community services across the county, will acquire Derbyshire Healthcare FT, which delivers mental health services.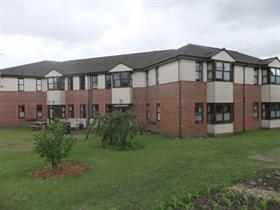 The trusts have been considering ways they can collaborate more closely to deliver improved services to patients and sustainable services.
Last week the two boards agreed to further explore a preferred option for the trusts to fully merge through acquisition, with Derbyshire Community Health being the acquiring organisation. One trust is required to lead the transactional process but both organisations say this is being done in the spirit of collaboration as a merger.
An outline business case will be developed ahead of a full business case with governors and stakeholders, as well as a public consultation.
The move follows criticism of Derbyshire Healthcare FT's governance and HR functions by the Care Quality Commission in February, after the poor treatment of the trust's former HR director Helen Marks.
Former chief executive Steve Trenchard resigned earlier this year after being suspended for seven months following his involvement in covering up the sexual harassment of Ms Marks, by former chair Alan Baines.
The trust's acting chief executive Ifti Majid was deputy chief executive at the time of Ms Marks' suspension in 2013. She was later awarded £832,711 by an employment tribunal, which ruled she had been unfairly dismissed.
Tracy Allen, chief executive of Derbyshire Community Health, said: "This decision from both trust boards marks a significant development for the people of Derbyshire, as we seek to look beyond current organisational structures to provide the best care we can to local residents.
"We are aware that many people currently receive care from both organisations and there are clear benefits in aligning our services to make sure people receive consistent and joined up care, to support both their physical and mental health needs.
"The options we have considered to date have been based on a clinical case for change and we look forward to further exploring this recommendation with our stakeholders to ensure the right decision is taken for the people of Derbyshire."
Mr Majid said: "This agreement by both boards aims to result in genuine parity of esteem across Derbyshire, treating physical and mental health conditions equally.
"The trusts are committed to the creation of a new organisation, balanced to reflect the scope and specialties of the services provided, through the creation of a shared culture and values."
Source
Information supplied to HSJ
Source date
1 November 2016