The number of NHS fraud prosecutions has declined significantly over the past six years, HSJ analysis reveals.
Figures taken from the annual reports of NHS Protect and its predecessor body show the number of prosecutions decreased by three-quarters from 2010-11 to 2015-16.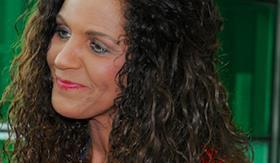 Cases are investigated by either NHS Protect or local counter-fraud services, which are sometimes contracted out.
Both have seen significant declines in successful prosecutions over this six year period – from 105 to nine for NHS Protect, and from 288 to 82 for local counter-fraud services.
Recent high profile fraud cases include former hospital chief executive Paula Vasco-Knight, who tried to award work to her husband, and Conrad de Souza, who dishonestly claimed to have qualifications to apply for senior management roles, having already been dismissed once for pretending to be a doctor.
NHS Protect said that since 2011 it has restructured and taken responsibility for "conducting the most serious and complex fraud investigations" and that "the nature of such investigations is that they are intrinsically more complicated to pursue".
The number of staff employed by NHS Protect fell from 190 in 2011-12 to 174 in 2015-16, with five band eight posts and six band seven posts lost over this period.
One locally led fraud investigation that concluded this year saw former Royal Surrey County Hospital Foundation Trust IT director Peter Lewis and another man jailed after Mr Lewis admitted asking for kickbacks.
Local counter-fraud contracts are often awarded alongside internal audit work and won by accountancy firms.
UCL Partners Procurement Services in north London last year awarded a £445,000 contract to BDO for internal audit and counter-fraud. The three year contract started in August.
UCL PPS has been under investigation and last January it was confirmed that a senior director was no longer in post following a disciplinary investigation.
Responding to the prosecution figures, a spokesman for NHS Protect said: "NHS Protect is committed to pursuing fraud investigations against the NHS and wherever possible to prosecuting offenders and seeking redress for the NHS. NHS Protect proactively publicises outcomes of investigations to enhance the message to deter those who may seek to commit fraud, bribery and corruption."
NHS Protect is part of the NHS Business Services Authority and is commissioned by the Department of Health.
The Department of Health did not respond when asked for comment.