NHS England approves plans to split CCG as part of boundary changes
32 GP practices will separate from Cumbria CCG and merge with Lancashire North CCG to form Morecambe Bay CCG
The remaining 41 practices will stay part of the smaller Cumbria CCG
NHS England has approved plans for a clinical commissioning group to split as part of organisational boundary changes in the North West.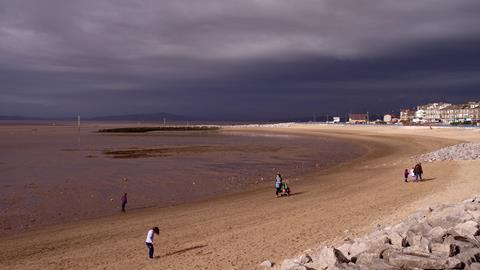 Cumbria CCG will effectively split in half on 1 April, with the 32 south Cumbria GP practices covering South Lakes and Furness moving membership to Lancashire North to form the new Morecambe Bay CCG.
Forty-one practices will stay part of Cumbria CCG covering Allerdale, Carlisle, Copeland and Eden.
The changes will also mean that services in south Cumbria currently managed by NHS England's North East and Cumbria team will switch to the jurisdiction of the Lancashire team, which will be renamed NHS England Lancashire and South Cumbria.
The boundary changes were proposed last year, and build on regional transformation plans in both areas: the Better Care Together vanguard in Morecambe Bay and the success regime in west, north and east Cumbria.
Both areas of Cumbria are also in separate sustainability and transformation plan footprints – the north is in West, North and East Cumbria STP, and the south is in Lancashire and South Cumbria STP.
Health leaders in Morecambe Bay are looking to establish an "accountable care system" in shadow form by April as part of the vanguard programme.
The success regime has been working to turn around the troubled health economy, which reported a £70m overspend in 2015-16 that is predicted to rise to £163m by 2020.
A consultation into reconfiguring services such as maternity, emergency and acute care, and stroke in was launched last year, with the findings published in February and Cumbria CCG expected to make a decision later this month.
CCG leaders hope the changes will make commissioning easier for the localities and help improve integration between health and social care services.
Cumbria CCG chief operating officer Peter Rooney said: "Increasingly Cumbria has been seen as being part of two distinct healthcare systems. Because of this, we looked at a number of options and agreed the boundary change was the most appropriate way forward for Cumbria and north Lancashire."
Lancashire North CCG chief officer Andrew Bennett added: "We have worked very closely with our colleagues in Cumbria in recent years and believe these changes make sense for the communities we serve in north Cumbria and Morecambe Bay."
Source