The CQC will pay the new chief inspector of hospitals £161,000-£191,000 a year
Sir Mike Richard's replacement to be a "highly influential" clinician or board executive with "political acumen"
Successful applicant will need to deliver new inspection model and determine the data needed to spot care failings
The Care Quality Commission is prepared to pay up to £191,000 a year to the next chief inspector of hospitals, HSJ can reveal.
The job description said the regulator is looking for a "a highly influential figure" to take over from Professor Sir Mike Richard, who will retire from the post in the summer.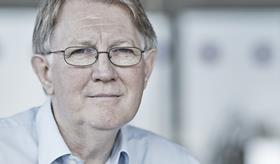 The advert said that Sir Mike's successor will be "a clinician or board executive with significant experience of the NHS". Regulation experience is described as "desirable but not essential". It added that the post will be filled by someone with the "political acumen and professional standing to be credible with the secretary of state, clinical professionals and the public".
The successful applicant will be tasked with delivering the regulator's "new flexible intelligence driven inspection model that can accommodate new models of care".
As part of the CQC's move towards an intelligent monitoring system to sport care quality failings, the new chief inspector must also "determine the dataset" to help make quality "judgements about hospitals". To achieve this, the job description said they will work "closely" with NHS England, NHS Improvement and NHS Digital.
It added that the new chief inspector will also help build a "single shared view of quality across providers, commissioners and regulators" and will be tasked with working with NHSI, the National Quality Board, NHS England and the National Institute for Health and Care Excellence to define this.
Sir Mike became CQC's first chief inspector of hospitals in July 2013. Since then, every NHS trust in the country has been inspected and rated using a new approach to hospital inspections that he helped develop and implement.
In January, Sir Mike said: "As we have now completed the first round of inspections of all NHS Trusts, it feels like the right time to hand the baton on to someone else."