New chief officer appointed to the three CCGs in Surrey Heartlands STP
It has yet to be confirmed who will lead the STP following the departure of Julia Ross
A single chief officer has been appointed across the three clinical commissioning groups in the Surrey Heartlands sustainability and transformation partnership.
Matthew Tait, currently the accountable officer at Bedfordshire CCG, will take up the same post across Guildford and Waverley, North West Surrey and Surrey Downs CCGs in June.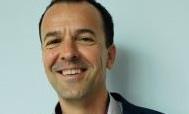 They are the three CCG members of the Surrey Heartlands STP, which has been exploring a form of health and care "devolution".
However, it has not yet been confirmed who will be the STP lead following the departure of Julia Ross, who led the STP and was North West Surrey CCG accountable officer. Ms Ross has left to run three CCGs in the South West.
Ralph McCormack, who was interim accountable officer at Surrey Downs, left at the end of March; and Dominic Wright, of Guildford and Waverley CCG, will take up the same post at East Surrey CCG next month.
There has been a rapid increase in CCGs sharing accountable officers with neighbouring groups, with the number roughly doubling in the past 12 months.
Mr Tait told HSJ: "I have already heard about some of the good work happening to improve care in the three CCGs, and through the Surrey Heartlands STP, and I look forward to being a part of this work.
"Having previously worked as chief officer across the three CCGs in East Berkshire, I understand the benefits of having shared leadership across organisations and I welcome the opportunity to share my experiences in this area."
The three CCGs are currently working on a memorandum of understanding, to be signed by local and national partners, on how best to progress the STP's vision of devolution.
The agreement is due to spell out the future health and social care commissioning, and how responsibility will be shifted to local commissioners.
Mr Tait was appointed to his current job at Bedfordshire CCG in November 2015, shortly before it recorded a large financial overspend and was then placed in financial turnaround.
In relation to the appointment of the STP lead, a spokeswoman from Guildford and Waverley CCG said: "We expect this to be an internal recruitment and will be announcing the appointment within the next few weeks."