Martin Cheyne and Laura Newcombe consider the importance for employers and employees alike in having a clear, unambiguous social media policy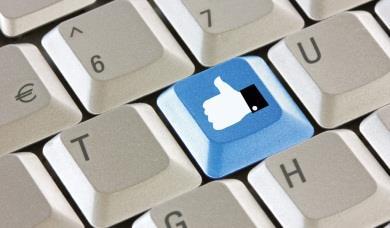 Recent court decisions have provided some guidance for employers when considering disciplinary action against employees in relation to comments made on social media platforms, including the case of Smith v Trafford Housing Trust. But when should action be taken and how useful is your social media policy?
Social media refers to interaction within virtual networks, including websites such as Facebook, Twitter and LinkedIn. It is still a growing phenomenon but for many people it is already a part of everyday life. While it can be successfully used for promotion of organisations, it is also widely used by private individuals.
'There is a crossover between personal and work life when colleagues become "Facebook friends"'
Two-thirds of the UK's population reportedly use Facebook. It is likely that you or your colleagues will use social media in some form or another. We are seeing the boundary between work and private life becoming blurred on these websites. Employees may not appreciate the implications: that their activity can amount to misconduct and employers will need to take disciplinary action for that misconduct.
There are in general two types of misconduct: inappropriate behaviour exposed by social media; and inappropriate comments made on social media. The Smith case looked at the latter.
Smith v Trafford Housing Trust
Mr Smith was a Christian employee who posted a link on his Facebook page to a news article about gay marriages in church, and then made several comments about the link, including the statement "an equality too far". During the disciplinary investigation by his employer, Trafford Housing Trust, a colleague confirmed that they had taken offence at the comment. The trust found this was gross misconduct for breach of, among other things, its equal opportunities policy. Mr Smith was demoted from his management position.
'Isolated incidents of insignificant workplace gossip or the odd venting of frustration may be something to overlook'
The high court found that Mr Smith was entitled to express his views about gay marriage on Facebook as it was clear from his profile that he used the site for personal use and not for work-related purposes. The comments he made were not aimed at any particular colleagues and he did not mention the housing trust.
It was noted that he had a "closed" profile, so privacy settings meant only his friends could see his posts. While there is a crossover between personal and work life when colleagues become "Facebook friends", the judge decided this is a personal choice for colleagues to connect in this way.
The frank but lawful expression of religious or political views may cause upset but the judge commented: "This is a necessary price to be paid for freedom of speech." The trust's decision to demote Mr Smith was therefore found to be unlawful.
This judgment is likely to influence future cases attempting to establish whether comments can be said to be work related, and whether they justify disciplinary action. Although each case is likely to be fact sensitive, here is what we take from the judgment.
Is it work related?
Do not presume a work-related context by the mere fact that colleagues are connected on a social media site. Consider the context of the post and of their profile to see what is work related. In this case, although Mr Smith stated in his information section on his profile that he was a manager at the trust, his profile postings referred only to personal activities. What would a "reasonable" reader take from the profile?
If the post specifically mentions another employee or the organisation in a derogatory way then this is more likely to be work related, and disciplinary action can follow.
'It should be clear that derogatory comments made about other employees will be classed as bullying and harassment'
Isolated incidents of insignificant workplace gossip or the odd venting of frustration, while about work, may be something to overlook. This was the view in the employment tribunal case of Young v Argos, where an employee succeeded in an unfair dismissal claim where she had been dismissed for "liking" a comment on Facebook by a former employee which said that their manager was as much use as a chocolate teapot. She had also replied that this was the worst year in 15 years of working for Argos.
When comments are at the other end of the spectrum and are clearly harassment or bullying of a colleague then dismissal will be fair. In a case in a Northern Irish tribunal, Teggart v TeleTech UK, Mr Teggart posted the comment: "Quick question who in TeleTech has 'A' not tried to f***? She does get around!" This provoked a number of further lewd responses. TeleTech took the view that this was gross misconduct and the tribunal agreed.
The BBC reported in February about a paramedic who posted derogatory comments about the Cure The NHS campaigner Julie Bailey on a Facebook page in support of the Mid Staffordshire hospital staff. One post reportedly included the threat of physical violence. West Midlands Ambulance Service has reportedly started an investigation into the comments.
Why your policy matters
The case also highlights the importance of understanding your social media policy and whether it is adequate. Employers cannot regulate the use of websites by employees (apart from blocking access on a work computer). Any ban of the use of sites in private time is unworkable but a social media policy can set rules making it clear to employees where the boundary is for acceptable use of social media, and the consequences of crossing it.
It should be clear that derogatory comments made about other employees will be classed as bullying and harassment, and this applies even if done outside of work hours and off of work premises.
The consequences of not having a social media policy were highlighted in the employment tribunal case of Lerwill v Aston Villa FC. Mr Lerwill posted an article on an unofficial fan website about a match, following which he was told informally to only post articles of a historical nature (which was the purpose of his job). He later made inappropriate comments on another website, which the club considered reflected negatively on it and he was dismissed.
The tribunal found the dismissal was unfair as the club did not provide guidance to Mr Lerwill about what he could write, or the consequences of his repeated actions. A clear, unambiguous policy may have resulted in a very different outcome.
Martin Cheyne is employment partner at Hempsons, Laura Newcombe is a solicitor in the Hempsons employment team