The number of urgent operations cancelled more than once has grown by more than half in the last year.
Information released by NHS England shows the number of urgent procedures cancelled more than once increased to 146 in the 12 months to August 2016, up from 98 over the same period the year before – an increase of 49 per cent.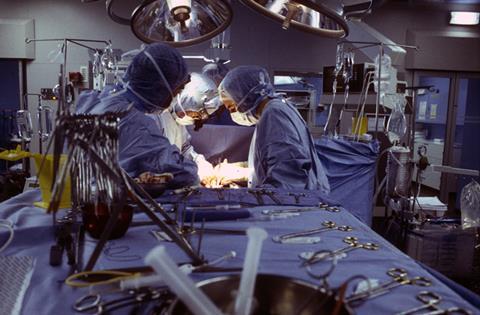 The increase is thought to be caused by the pressures on emergency departments leading to the cancellation of operations.
The increase has been driven by two trusts that have seen large year on year increases.
Countess of Chester Hospital Foundation Trust saw the number of patients with an urgent operation cancelled more than once rise year on year from five to 36 in 12 months.
North Bristol Trust's total rose from eight to 26 year on year.
The cancellations were in urology, plastics and general surgery and one patient had their operation cancelled three times.
The national total for multiple cancelled operations is the highest in five years. Over the same period five years ago the total was 58, with numbers in the mid-eighties over the next three years.
Director of operations at Countess of Chester Lorraine Burnett said last week that the trust had not cancelled any operations more than once since the start of April 2016, and the figures showing four cancellations had been reported in error to NHS England.
Data for 2015-16 showed 37 urgent operations cancelled more than once at the trust. The trust said in May it believed the actual figure to be 28 and that "our clinicians do not take these decisions lightly".
However, in the statement last week the trust said the 2015-16 data had not been validated.
A spokeswoman for North Bristol said: "Although the trust has dedicated emergency theatres, there are days when the volume of emergency cases outstrips our usual capacity. On such days if emergency cases have a higher clinical need than those on a planned list we sometimes cancel elective cases to ensure there is sufficient theatre time available to operate on the most unwell patients."
She said no patients had been harmed as a result of the cancellations.
Torbay and South Devon FT and Isle of Wight Trust had the largest totals last year with 14 each. The most recent figures saw them record eight and one multiple cancellation respectively.
The main performance measures for the acute sector, including A&E, elective waiting times and cancer waits, are due to be released on Thursday.
NHS Improvement medical director Kathy McLean said: "Where cancellations are highest we will work with trusts to better understand the root causes and support those providers to make urgent improvements for their patients, especially where operations have already been cancelled once."