Salford Royal chief calls for private sector style rating system for chains
Sir David Dalton responds to HSJ expert briefing on the subject
Leading hospital chief also gives thoughts on the size of chains and new accreditation process
Sir David Dalton has called for a new approach to rating and inspecting trusts like his that run chains of hospitals.
Sir David, whose 2014 review into new approaches to acute care provision launched the concept of chains in the NHS, has set out his latest thinking in a detailed response to an HSJ briefing on the subject.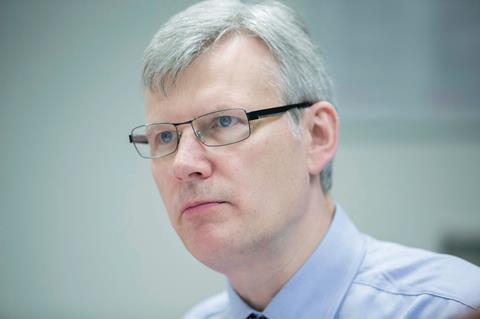 His thoughts are published extensively in our weekly What's New in Care Models expert briefing.
The Salford Royal chief executive was responding to last week's briefing, which explored eight policy questions on chains which must be answered this year.
Last week, HSJ raised the issue of how foundation trusts, such as Salford Royal and the Royal Free, which lead chains, will be inspected and rated by the Care Quality Commission.
Sir David said: "The group must be capable of functioning when one or more local organisations has a poor rating or experiences poor performance.
"Otherwise there is no incentive for groups to support troubled organisations. I would expect similar CQC inspection arrangements to those currently in place in non-NHS groups/chains."
Independent providers such as Spire or the Priory Group are not given an overall organisational rating.
HSJ understands this is a live debate at a high level in the NHS and has not been resolved.
Changing the regulatory approach towards trusts leading chains would require a change in inspection policy, and would go beyond the recommendations of Sir David's own review into establishing hospital chains. The Dalton review only called for a "grace period" for the acquiring trust, taking into account historical quality issues and setting out a trajectory for improvement.
Sir David also said the "sweet spot" for a group of providers was between four and eight organisations, with a catchment population of 1 million to 2 million, while a "chain" could be formed of two or more such groups.
He said that an accreditation process now being developed by NHS Improvement should speed up the process of establishing groups of providers.
Dalton: Change to private sector style inspections for chains
1

Currently reading

Dalton: Change to private sector style inspections for chains

2