NHS Improvement chief criticises "unrealistic" emergency demand planning
New cash will not reach patients unless plans reflect "local clinical reality", Ian Dalton says
Emergency admissions grew at double the projected rate in 2017
The chief executive of NHS Improvement has called for an end to "unrealistic" planning for emergency admissions to hospital, arguing that new money for the NHS will not "make it to patients" if demand is underestimated.
Ian Dalton, who took up the post in December, told HSJ that accurately planning emergency demand growth would enable hospitals to increase capacity earlier and avoid costs later in the year.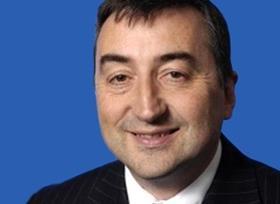 Planning guidance for 2018-19, published last week, said the national assumption is that emergency admissions will go up by 2.3 per cent on this year, though figures will vary locally.
This "reflects recent trends", the planning guidance said.
According to NHS Improvement data, A&E admissions rose 3.1 per cent in the first eight months of 2017-18. The planned growth rate for the full year was 1.2 per cent.
Mr Dalton said: "The important thing is getting improvements for patients. Any new money won't make it to patients unless we collectively plan and deliver the right level of capacity and we've not always been realistic about non-elective growth during the planning round in the past.
"We've seen a significant increase in non-elective demand that has driven capacity pressures at hospitals – not least in the last few weeks. This year, it is essential that we agree what we're planning for, to build capacity and get patients cared for – we can't have a commissioner view and a provider view. This just leads to extra costs later in the year when additional capacity comes at premium.
"We are expecting jointly agreed plans and forecasts of non-elective demand. These need to stack up and reflect local clinical reality. Providers and CCGs will have to work closely together on this – the system doesn't have the headroom for unrealistic planning."
A letter Mr Dalton sent to provider chief executives on Friday afternoon, to coincide with the planning guidance publication, said: "In 2018-19, we will need to see alignment of provider and commissioner expectations as a result of the planning process.
"The changes outlined in the planning guidance mean that CCGs and providers both now have real incentives to work together on this issue."
NHS England's finance board paper, also released on Friday, highlighted how rules governing the "provider sustainability fund" would incentivise trusts to deliver better A&E performance next year.
Meanwhile, the "quality premium" clinical commissioning group "pay for performance" fund will reward CCGs if they constrain non-elective activity growth to levels agreed locally.
"CCG purchasing power has been set on the basis of being able to fund realistic levels of emergency activity growth next year," the board paper said.
CCGs were newly allocated an extra £603m last week, meaning their budgets as a whole will rise by £2.1bn in cash terms, or 2.9 per cent, on last year. CCGs are also expected to pay for more elective procedures and mental health care in 2018-19.
The planning guidance delayed the previous timetable for recovering A&E performance, setting out aims for 90 per cent of patients to be admitted or discharged in four hours by September, and for the NHS as a whole to hit the 95 per cent target at some point during 2019.