Health leaders in Lancashire and south Cumbria believe £160m is required over the next two financial years to deliver key changes to NHS services, according to a leaked draft of the region's sustainability and transformation plan.
The document, which was submitted to NHS England last month and has been obtained by HSJ, outlines the need to consolidate the region's acute and specialised services on fewer sites, but largely sets out high level intentions rather than detailed options or proposals.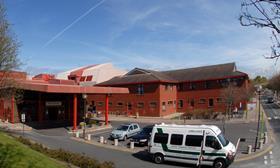 Services to be assessed for new models of delivery will include: vascular; cancer; maternity; neonatology; paediatrics; critical care; end of life care; and orthopaedics.
A senior leader in the region told HSJ decisions around service or organisational mergers have not yet been taken, while another said: "There's absolutely nothing in the STP. It's all motherhood and apple pie."
The document, which includes a 96-page annex, sets out a predicted "financial gap" of £572m by 2021 if no action is taken, but says significant transformation and capital investment will be needed in the next two years to help deliver the required efficiency savings.
It says: "Healthier Lancashire and south Cumbria (the STP) estimates that it will require £160m across 2017-18 and 2018-19 in order to develop new models of care and achieve the changes in hospital services."
This would include about £95m for hospital specialties to be consolidated, and £65m for community premises to be built or adapted "to facilitate the transformational aspects of primary and community services developments". Further investment would be required in subsequent years, it says.
The document acknowledges current "constraints on capital" and says the option of "non-NHS sources [of funding] will be examined carefully".
The plan expects the region's hospital capacity to remain "broadly at current levels" with the "staffing establishments we have now", with extra funding used for prevention and out of hospital services to reduce growth in acute activity.
It suggests an increase in staff in primary and community services of 3,200 whole time equivalents, with reductions in the acute sector pay bill partly due to reduced reliance on agency staff.
The document also stresses that a lack of funding for social care services will pose a major challenge to delivery of the STP, in part due to "low yields expected from the levying of the social care rates precept… insufficient to cover extra costs arising from the living wage and rising demand".
The submission splits the region into five local delivery plans:
Central Lancashire
Leaders have already signalled the need for major reconfiguration between the Preston and Chorley hospital sites. The document refers to a "redesign of urgent and emergency services" but does not have detailed proposals.
Fylde coast
The submission refers to a "redesign of urgent and emergency services" across Blackpool and the Fylde, and plans to "lay the foundations for the development of an accountable care system/organisation" by 2019.
East Lancashire
The document refers to a "solution design programme to develop the best possible business case for the transformation of services", but does not offer details around this.
West Lancashire
The STP submission refers to the "new community provider model (akin to multispecialty community provider model)" from April 2017 as "the cornerstone of [West Lancashire] CCG's out of hospital strategy and also includes joining up out of hospital urgent care".
A procurement process is ongoing for community services, which are currently run by Southport and Ormskirk Hospital Trust.
Earlier this year the CCG shortlisted Optum, Virgin Care, Lancashire Care Foundation Trust and Bridgewater Community Healthcare for further discussions over the contract. The winner has yet to be announced.
The loss of these services could have a significant impact on SOHT, and the submission says there will be a focus on the "sustainability of Southport Hospital".
Morecambe Bay
The submission outlines the ongoing work to develop an accountable care model, which has been supported through the national vanguard programme.
Downloads
PDF, Size 1.36 mb

PDF, Size 1.8 mb