Junior doctors are an important but sometimes neglected pillar of the NHS – here are five steps that can improve their training and morale, write Sir Bruce Keogh and the medical director's clinical fellows
Our junior doctors are the next generation of consultants, GPs, academics and NHS clinical leaders. They are vital to the future of the NHS. Unfortunately, they have become increasingly discontented over the last few years over aspects of their training and the way they are treated by some NHS trusts.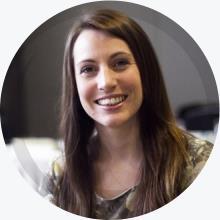 Junior doctors felt that linking the contract negotiations with weekend mortality added to a sense that their contributions were neither valued nor understood.
We risk missing a bigger opportunity with our junior doctors. During their training, they move between teams and hospitals – noticing good practice and seeing where safety issues lurk. They are creative and ambitious. If our organisations could harness their observations and ideas they could become powerful agents for change and improvement.
Their contract has been imposed, but there are things we can do to improve their working lives. As I raised with the Commons health select committee last week, my clinical fellows, all of whom are junior doctors, have identified five key actions which could improve training and morale.
The team structure has sadly been lost, and this must change, to ensure continuity – not only for the healthcare team, but also for patients
1. Lengthen periods of training in individual institutions and re-establish team structure
Junior doctors currently feel like itinerant workers: they move from institution to institution rapidly, sometimes only spending four months in an individual placement. Trainees should be placed at a single hospital for at least a year, to allow them to build relationships with consultants and other members of the healthcare team.
We should consider lengthening the time spent in individual placements. The team structure has sadly been lost, and this must change, to ensure continuity – not only for the healthcare team, but also for patients.
2. Change the annual review of competence progression
The yearly process to assess trainee doctors – the annual review of competence progression – should be standardised nationally, to ensure all trainees have access to a meaningful annual appraisal.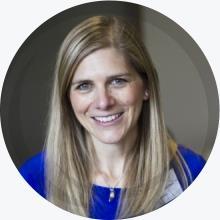 In some areas, junior doctors describe the experience as a tick-box exercise, rather than a process that reflects their learning and development. As well as reviewing a trainee's portfolio, this should also be the opportunity to discuss other aspects of their progress and to ensure that their training needs have been met – and take action if this has not happened.
3. Improve training flexibility
We must remove barriers to working less than full time, taking time out of programme or moving between training regions. All of these are cited as reasons trainees leave training posts, and are currently making trainees' lives needlessly difficult.
Some trainees who have applied to my own National Medical Director's Clinical Fellowship have been told that they are unable to take up this opportunity, even having to resign from training posts. Allowing trainees more control over their own training would acknowledge their commitment to professional development.
4. Confirmation of training location and improved rota and leave booking systems
Currently, many trainees may not receive their rota until a few days before they start their placements. This is unacceptable. A trainee's training location and rota should be provided well in advance: as far as reasonably practical. Three to four months would seem reasonable.
Electronic rota systems would allow greater flexibility. They would enable junior doctors to book annual and study leave in advance, as well as arranging swaps. Trainees would retain their responsibilities to ensure safe staffing within their department. This could also facilitate a shared rota system – potentially across different locations, where rotas could be paired with e.g. a partner, so that time off/on is co-ordinated. We should develop a standardised national rota system to enable this – with proper testing before its launch.
5. Recognition and support for the significant costs of training
The personal financial costs of training can exceed £25,000. Greater flexibility and streamlining the process for accessing study budgets (ie being able to use it to fund compulsory exam fees) would improve this. Allowing trainees to use their own study budget more effectively would bring the training system into line with trainees in major accountancy and management training schemes.
This list is by no means extensive, but highlights some key areas where straightforward changes would make a substantial difference to the lives of junior doctors. Although HEE and the postgraduate deans have started some of this work, it will require the concerted effort of Health Education England, NHS Employers, NHS Improvement, trusts and the Department of Health to make real change.
People are our greatest asset. We cannot address our financial and quality challenges without an engaged workforce. So addressing the concerns of junior doctors, an essential component of our current and future workforce, is not a nicety: it is a necessity.
Sir Bruce Keogh is national medical director for NHS England and Natalie Silvey, Miriam Fine-Goulden and Deborah Kirkham are national medical director's clinical fellows