Two gas explosions have ripped through the site of the former Withington Hospital in Greater Manchester.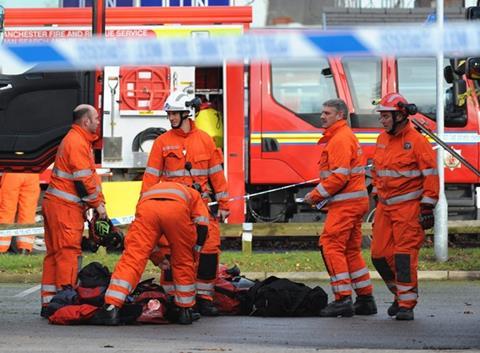 Gas explosion at Manchester hospital
Greater Manchester Police said they were called to the scene just before 9am this morning, following a report of an explosion at the old Withington Hospital building, which is currently being turned into luxury flats.
Around an hour later, a second explosion took place, which police believe was sparked by the first.
A middle-aged man was injured in one of the explosions and is currently being treated for burns at the University Hospital of South Manchester Foundation Trust.
A statement from the trust said: "A number of buildings at the old hospital site have been evacuated including Buccleugh Lodge, Brian Hore Unit and our laundry services building."
The statement added that it had cancelled all outpatient appointments at the new Withington Community Hospital, which is located nearby.
Police said enquiries into the incident were ongoing.
Most services at the old hospital site, which was built in 1854 and was once the largest teaching hospital in Europe, were closed in 2002.