Hospital trusts lost out on income worth approximately £90m during the three months to June as a result of the Department of Health's policy to restrict funding for emergency admissions.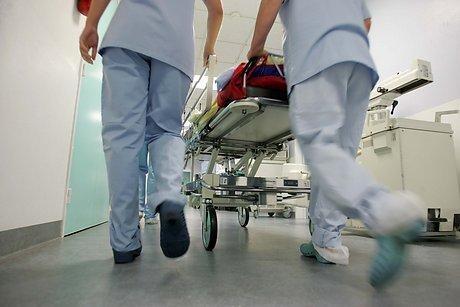 Trusts lost £130m in three months on emergency admissions, new figures reveal.
The impact was also unevenly spread across the NHS.
HSJ estimates the 12 trusts that saw a rise in emergency admissions of more than 20 per cent since the introduction of the new emergency tariff regime in April lost an average of £1.5m during the quarter, compared with the average loss of just around £750,000 for all trusts.
HSJ has teamed up with Dr Foster Intelligence to produce the first system wide analysis of emergency care demand in this financial year (You must be a subscriber and be logged on to use the tool).
It shows that 119 trusts (out of the 147 analysed) saw a rise in emergency demand during the first quarter of 2010-11, when compared with the same period in 2008-09.
Five trusts saw no change and 23 trusts saw a decrease.
Interactive tool
Interrogate the data using HSJ's interactive tool
(You must be a subscriber and be logged on to use the tool. To subscribe, go to: subs.hsj.co.uk)

The "marginal tariff" means trusts are only paid full price for the same amount of emergency care they performed in the same period two years ago.
If their emergency activity is above that baseline, they are paid 30 per cent of the normal fee.
The remaining element of the fee is paid to primary care trusts and strategic health authorities and is meant to be used to reduce the need for emergency admissions.
The overall growth in emergency admissions over the two years was 7.3 per cent.
However, when the analysis is restricted to those trusts which saw an increase in demand - and are therefore being penalised - the average rise is 10.1 per cent.
Using the average 2008-09 reference cost for an emergency admission of £1,316, HSJ estimates that the total income missed out on by trusts is approximately £90m during the quarter. If the difference between 2008-09 and 2010-11 emergency admissions remained constant, trusts could face annual losses of more than £350m.
However, the first quarter of 2010-11 saw the growth in emergency admissions begin to slow, rising 1.8 per cent compared to the first quarter last year.
Director general of NHS finance, performance and operations David Flory told HSJ: "The marginal rate was all about bringing commissioners and providers together to work on solutions that stop people going into hospital when they don't have to.
"I would say that in parts of the country we're seeing the impact we wanted to and in others we're not.
"I don't think the two part tariff is unfairly punitive on acute trusts."
Asked whether the DH would consider moving the baseline to 2009-10, Mr Flory said: "The risk with moving the baseline is that we build back in activity that then gets paid for at 100 per cent when [at the moment] it is only paid for at 30 per cent."
Dudley Group of Hospitals Foundation Trust director of finance and information Paul Assinder said: "It is a major problem for us.
"We have had to open an additional 52 beds to meet demand, and it has pushed us into a year-to-date deficit when we were expecting to be comfortably in surplus."
Mr Assinder said the trust would have to introduce more short term and unplanned schemes to reduce costs elsewhere.
He said the DH should adjust the marginal rate next year to 45-50 per cent as 30 per cent was significantly below the cost of providing the care, and to change the baseline to activity in this financial year.
South Tyneside Foundation Trust finance director Mike Robson said the trust was being punished because it had a relatively low level of admissions in 2008-09 and had grown steeply since.
He said: "What is difficult is the arbitrary nature of it. If you had a quiet year in 2008-09 you get penalised now. It would have been useful to have something a bit more evidence based."
A spokesman for Whipps Cross University Hospital Trust said its data for emergency admissions was "accurate, but not comparable", because it had introduced a clinical decision unit in 2008.
The spokesman said: "Including the relevant patients within the 2008-09 data shows a 13 per cent increase in admissions for this quarter."